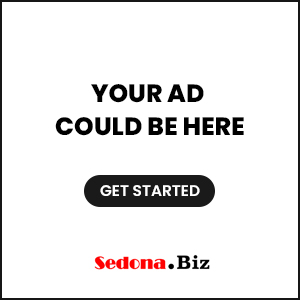 Sedona AZ (October 8, 2012) – Want to know the secrets behind the extraordinary creativity of the renowned Sedona artist and performer, Chris Spheeris? Want to get up close and personal to find out what he is feeling, thinking, and doing when his music, art, and writing come to life?
Chris will share his approach to expressing his creative essence at Lunch and Learn, the Osher Lifelong Learning Institute (OLLI) Keynote Speaker program, in room 34 of Yavapai College's Sedona campus (on Cultural Park Road, across Rte 89A from Red Rock High School) on Wednesday, October 17, from 1:00 – 2:00.
"Lunch & Learn" is a "town square" for local residents to gather, chat, and interact with speakers who do interesting and important things in town. This enjoyable, informative, weekly community event is free and open to all!
Chris' music has infiltrated TV shows, documentary films, Olympic competitions, Miss Universe pageants, commercials, NPR radio, pop songs, and satellite and syndicated programs. After putting out more than a dozen widely applauded albums, Chris shifted to song writing, performing, recording documentary soundtracks, and writing poetry. Out of this came an Emmy award, a book of poetry, and a repertoire of songs that he has since been performing.
Chris also directs his creativity to photography and digital art, and creating and scoring original meditations. His extensive portfolio includes images of Greece, classic cars, flowers and cacti, portraits and abstract composite mandalas.
Chris now has extended his creative efforts to leading unique multi-day experiential workshops that offer opportunities for pure expression of one's essence, unrestrained by judgment and self-limitation. At this Lunch and Learn program, Chris will speak about the principles behind his approach to creativity and share some of his own creative work.
Bring your lunch (or come for complimentary coffee, tea, water, and a little snack) and join the conversation at 12:30, or come from 1:00 – 2:00 to learn about creativity from a guy who walks the talk. Chris will present for up to 30 minutes, and there will be Q & A and discussion for the remaining time.
OLLI is a local, volunteer, peer-to-peer, adult education program that offers many learning groups and workshops each term for a nominal fee. Its Fall term recently began with many workshops you can still attend. For more information about OLLI or the Lunch & Learn program, please call: 928-649-4275.