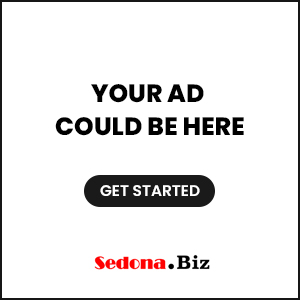 Sponsored by Rene Restaurant at Tlaquepaque
Sedona AZ (June 7, 2012) – Dozens of artists, artisans, and collectors are celebrating and supporting the Amitabha Stupa and Peace Park by donating wonderful works of art for the Sunday, June 10, art gala fundraising silent auction at Tlaquepaque, sponsored by Rene Restaurant. The event will take place from 5 to 8 p.m. Proceeds will go to secure the Amitabha Stupa and the land it rests upon.
The fundraising gala is one effort to secure this beautiful property for visitors now and in the future. "During this uncertain financial time, we are committed to securing this property for generations to come," says Jane Perini, a co-chair for the art auction gala. "It is so important to have powerful places like this in the world—places of peace and comfort we can go to, where we can meditate and pray, and just find a peaceful sanctuary."
In addition to art, the evening will feature live music and delicious light fare and wine hosted by Rene Restaurant on the Upper Terrace; the art will be displayed in the adjacent Sala de Milagros Ballroom, thanks to Tlaquepaque General Manager Wendy Lippman. "Everyone is warmly invited to attend," says artist and sculptor Dave Carroll, one of the co-chairs of the event, who is also donating several pieces of his own work.
Singer/songwriter Adalia Tara and pianist Bill Miller will provide musical entertainment throughout the evening. Tickets are $30 at the door or by advance purchase at 1-888-862-0433.
100,000 visitors since 2004
The Amitabha Stupa & Peace Park was built in 2004 by Kunzang Palyul Choling (KPC), a Buddhist community, under the direction of its spiritual director Jetsunma Ahkon Lhamo, a Palyul lineage master in the Tibetan Buddhist Vajrayana tradition. Since then, an estimated 100,000 visitors have come to enjoy the property. The stupas have become focal points for people praying for themselves, loved ones, and world situations.
For more information about the Amitabha Stupa and Peace Park, visit: http://www.tara.org/amitabha-sacred-land-campaign or call Wib Middleton at 928-862-0600.