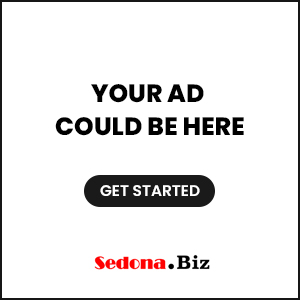 Sponsored by VRVNO, VRBP, VVLP, Verde River Committee and Cottonwood Chamber of Commerce
Cottonwood AZ (September 15, 2014) – Old Town Center for the Arts opens its 7th Season with a concert dedicated to bringing attention to our most important natural resource – water.  Musicians, artists and river advocates will gather for an evening of music, stories and poems for the 26th Annual 'Celebrate the River' concert.
The concert will feature some of the region's best musicians, including Allen Ames, Marianne Kremer-Ames, John Ziegler, Claudia Tulip, Eric Zang, William Eaton, Mary Redhouse, Wendy Harford, and JoAnne Agostinelli.  There'll be solo and duo presentations as well as original songs from the 'River Band,' all inspired by the river and the life sustaining aspect of rain and water cycles.
Mayors from several of the Verde Valley and Sedona cities will also be on hand to participate in the celebration, along with representatives from organizations sponsoring the event who are dedicated to preserving and protecting the Verde River and Oak Creek, including the Verde River Valley Nature Organization (VRVNO), Verde River Basin Partnership (VRBP), Verde Valley Land Preservation (VVLP), Verde River Day Committee and the Cottonwood Chamber of Commerce.
"The Verde River and Oak Creek are two of the only remaining year around rivers in all of Arizona," co-Director of OTCA William Eaton commented.  "Yet, as some experts have acknowledged, we are using more surface and groundwater than is being naturally replenished back into the watershed.  Awareness and education about this situation is critical and fortunately there are many individuals, groups and organizations dedicated to preserving and protecting these waterways.  The concert will be a lot of fun and entertaining and also be a vehicle to spread awareness about these groups, their goals and visions, and how each of us can become better stewards of this beautiful valley, individually and collectively."
Here is a brief summary of the sponsoring organizations for 'Celebrate the River' concert:  Website information is included to learn more about these groups and volunteer opportunities.
Verde River Valley Nature Organization
Verde River Valley Nature Organization (VRVNO) is dedicated to raising awareness of the Verde Valley region's natural resources by providing recreation, education and nature tourism opportunities supporting the stewardship of the Verde Valley in Northern Arizona.  VRVNO is a new organization that sprung from the Verde Birding and Nature Festival, and is now the parent of that annual event, heading into its 14th year.  They will be sponsoring a free guided canoe paddle on the Sunday following Verde River Day, September 28th. You can learn more at their website: vrvno.org
Verde River Basin Partnership
The Verde River Basin Partnership is a non-profit organization comprised of both individual members and entity members (public and private partners) whose goal is to support and preserve the long-term health of the Verde River and its watershed.  The organization uses credible science to provide educational outreach to help engage people and empower them to protect the Verde River Basin. The Partnership aims to secure the long-term health of Verde River Basin's groundwater and surface waters, by assisting citizens and community leaders in exploring strategies and management practices that will sustain the Verde River system for all future generations.
Verde River Day Committee
Verde River Day was organized in 1988 to promote awareness of the Verde River's distinctive riparian habitat, where 85 percent of all wildlife in the area looks for sustenance. Each year the Verde River Day Committee organizes an event that promotes preservation and care of the environment by showcasing informative exhibits on the Verde's unique riparian habitat. This year Dead Horse Ranch State Park in Cottonwood will celebrate its 26th annual Verde River Day on Saturday, September 27, 2014. Arizona State Parks has waived park entrance fees for all visitors attending the event. All of the activities are at no cost, thanks to the many exhibitors and sponsors.  Some of the day's events include a climbing wall, organized canoe and kayak rides, sand castle building, and nature-based exhibits. Guests of all ages are welcome to fish in the lagoon that is loaded with hundreds of pounds of catfish. Poles, bait and tackle are provided for all ages. No fishing license is needed. There will be a wide range of entertainment throughout the day. For more information about Verde River Day, call (928) 634-5283 or visit verderiverday.com.
Verde Valley Land Preservation
Verde Valley Land Preservation is an Arizona nonprofit corporation operating within the Verde Valley of Arizona for the purpose of acquiring, managing and enhancing the natural open space in the Verde Valley region. The organization envisions a high quality of life in a region where open space and the beautiful vistas are its defining characteristics. A citizen driven, science based collaborative planning effort has produced a regional open space plan that is directed towards maintaining a balance between natural and human communities and encouraged responsible growth and economic prosperity.  This past year VVLP initiated a very successful project, 'A River Runs Thru Us' that attracted top local artists to create paintings and sculpture that toured the state, drawing attention and awareness to the Verde River.  VVLP also launched the 'One for the Verde' local program to help funding for Verde River preservation, river access and open space along the Verde River and Oak Creek.   For more information please visit vvlp.com.
Cottonwood Chamber of Commerce
The Cottonwood Chamber of Commerce is a member-focused organization and community partner that fosters a sustainable, healthy and vibrant economic environment through business promotion, advocacy, education and services. The Chamber is the champion, catalyst and coach for the Verde Valley's community development efforts, and through its members reaches throughout the region, including many of the efforts dedicated towards 'river' awareness, education and preservation.  For more information please visit cottonwoodchamberaz.org.
Concert and Ticket Information:
The 'Celebrate the River' Concert will be held at the Old Town Center for the Arts on Friday, September 26th.  The show begins at 7:00 pm, doors open at 6:15 pm.  Attendees are invited to arrive early to see a pre-concert slide show and learn more about the Verde River and Oak Creek from representatives of the sponsoring organizations, who will be present to provide information and answer questions. Tickets are available online at www.showtix4u.com.  Tickets are also available in Cottonwood at Desert Dancer and Mount Hope Natural Foods; and in Sedona at Crystal Magic.  Old Town Center for the Arts is located at 633 N. Main Street (5th Street & Main St.) in Old Town Cottonwood. For more information please visit oldtowncenter.org or call Elena Bullard at 928.634.0940.