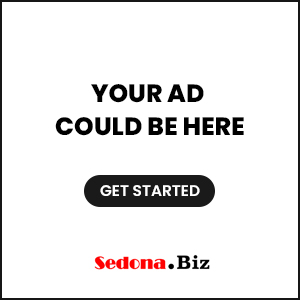 Sedona AZ (March 29, 2016) – Elizabeth Oakes, award-winning poet and former university Shakespeare professor, will lead a 20-minute 'Romeo and Juliet' where the audience gets to play the characters! So come and try your hand at 'But soft what light through yonder window breaks'.
Among other readings, some of the cast of Red Earth Theatre's upcoming production will present a preview of scenes and soliloquies that are included in their original production, 'Traveling Through Shakespeare' to open April 8th also at the Sedona Arts Center. Perhaps the Witches from 'Macbeth' will show up, or the lovers Beatrice and Benedict from 'Much Ado About Nothing' or Shylock and Portia from 'The Merchant of Venice'.
We will also preview a new song, written by Adalia Tara for the Red Earth production, setting Ariel's song from 'The Tempest' to original music.
Enjoy some of Shakespeare's most famous sonnets read by Kate Hawkes, Sarah Ann Lesslie, Michael Cosentino and some surprise guests from the community, as well as original works inspired by Shakespeare written by Rose Moon and Mary Heybourne.
Celebrate the Bard at the Sedona Arts Center at 4pm on April 1st , when Shakespeare comes to Poets Corner, and then head on into First Friday and explore the visual art treats.
What: Poets Corner on April 1st at 4pm
Where: Sedona Arts Center
No Charge