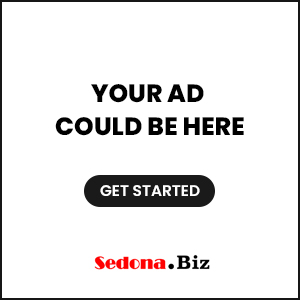 Sedona AZ (August 9, 2012) – Kunzang Palyul Choling of Sedona (KPC) is pleased to announce at the request of its spiritual director, Jetsunma Ahkon Lhamo, two upcoming teachings and a White Tara Empowerment conducted by Tulku Dawa Gyalpo Rinpoche.
Tulku Dawa Gyalpo Rinpoche was recognized by H.H. the Dalai Lama, H.H. Dilgo Khyentse Rinpoche, and H.H. Penor Rinpoche as the reincarna­tion of Tibetan Buddhist master, Shidag Rinpoche Orgyan Pema Rangdrol.
The events will take place on the upcoming weekend of Friday, August 17 through Sunday, August 19 at 7 Centers Yoga Arts, 2115 Mountain Rd in Sedona, (just behind the Sedona Humane Society off Shelby Drive.) The two teachings and the White Tara empowerment are open to the public, by suggested donation (no one will be turned away), and all are warmly welcomed to attend.
The schedule is as follows:
Friday, August 17th, The Three Jewels: The Buddha, Dharma and Sangha
7:00 pm. Suggested donation: $15
Saturday, August 18th, The Four Immeasurable Cataylsts of Being: Love, Compassion, Joy and Equanimity
2:00 -4:00 p.m. Suggested donation: $15
Sunday, August 19th, WHITE TARA EMPOWERMENT
4:00 pm Suggested donation: $30
Registration for all events at the door. Please arrive early. Sponsorships for the event are always welcomed.
Tibetan (or Vajrayana) Buddhists regard White Tara one of 21 emanations of the Goddess Tara, Mother of all Buddhas, who has the power of granting longevity. She is also the goddess who represents the motherly aspect of compassion, and helps in overcoming life's obstacles. Her white color signifies purity, wisdom and truth. She embodies the divine female principle.
At the age of six Tulku Dawa Gyalpo Rinpoche joined Penor Rinpoche's Namdroling Monastery in Bylakuppe, South India. Upon finishing his basic monastic education, and completing the nine-year course in both sutra and tantra, Rinpoche was appointed the head of Tsogyal Shedrup Dhargyeling nunnery and also taught at the Ngagyur Nyingma Insti­tute. Rinpoche currently lives and teaches in Toronto.
Kunzang Palyul Choling (KPC) was founded in 1985 by Jetsunma Ahkon Lhamo to uphold the Palyul lineage within the Nyingma tradition of Vajrayana Buddhism. The KPC mission is to inspire people to improve the world and end suffering for the benefit of all beings. For information call 877-788-7229 or email kpcsedona@tara.org
Please visit the Amitabha Stupa in Sedona.