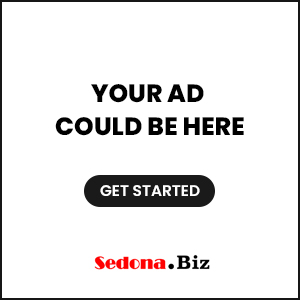 Sedona Film Festival presents one-day-only special event at Mary D. Fisher Theatre
Sedona AZ (November 6, 2014) – The Sedona International Film Festival is proud to continue its Alive Mind Cinema Series with the one-night-only debut of the award-winning film "Breath of the Gods: A Journey to the Origins of Modern Yoga" on Thursday, Nov. 20. There will be two shows at 4 and 7 p.m. at the festival's Mary D. Fisher Theatre.
In "Breath of the Gods", director Jan Schmidt-Garre goes in search of the origins of Modern Yoga, which is practiced by tens of millions of people throughout the world, and originated in the early 20th century through the teachings of Indian savant T. Krishnamacharya. The documentary follows Schmidt-Garre's investigations into authentic yoga, meeting both relatives and students of Krishnamacharya along his journey.  
The film features major names of Yoga including Pattabhi Jois and B.K.S. Iyengar. Jan Schmidt-Garre investigates the transformation of Yoga from its introduction to Western culture in the 19th century, when the practice was met with skepticism, to its widespread acceptance gained through Krishnamacharya's teaching.
While Yoga today is a billion-dollar industry with many devotees, this film presents the history of an ancient, sacred tradition with roots going back to the god Shiva.
For anybody curious about the roots of Modern Yoga as practiced today, this film provides an in-depth history, placing the practice of yoga in a spiritual context, the practice of which can lead to union with the cosmic Self.
"Breath of the Gods: A Journey to the Origins of Modern Yoga" is part of the Alive Mind Cinema Series, showing in theatres around the world. Alive Mind Cinema releases critically-acclaimed and transformative films that present the power of art and spirituality to transform how we see our world.
The Alive Mind Cinema Series is sponsored by Pure AZ Water & Ice. 
"Breath of the Gods" will be shown at the Mary D. Fisher Theatre on Thursday, Nov. 20 at 4 and 7 p.m. Tickets are $12, or $9 for Film Festival members. For tickets and more information, please call 928-282-1177. Both the theatre and film festival office are located at 2030 W. Hwy. 89A, in West Sedona. For more information, visit: www.SedonaFilmFestival.org.