By Cheryl Yeatts
Manager of Sedona Public Library in the Village
Sedona AZ (September 18, 2012) – Recently a patron stopped by Sedona Public Library in the Village (SPL-V) to place a hold on a book she had heard about on NPR.  First, we did a search of the patron catalog for the Yavapai Library Network.  Unfortunately, we couldn't place the hold because we couldn't find the title or author in the online catalog.  I asked her if she had checked Interlibrary Loan (ILL).  Like many library patrons, she was unfamiliar with ILL.
If you have never used ILL,here is an overview of the process: 
What is Interlibrary Loan?  Interlibrary Loan is a service offered to you by Sedona Public Library (SPL).  We borrow books, audiobooks, videos, DVDs and CDs that aren't available through the Yavapai Library Network from other libraries.  We can also obtain articles from magazines and journals that we don't own.  You must have a Sedona Public Library card to request an item through Interlibrary Loan.
There is a $3 fee if the item comes from a library outside the state of Arizona.  There is no fee for items from Arizona libraries.
How Do I Make a Request?  Please be sure to search Sedona Public Library's Online Catalog from the library's Web site (sedonalibrary.org) prior to requesting an item from Interlibrary Loan. You can place an ILL request:
By filling out the request form on our Web site.
In person at the Reference Desk at Sedona Public Library or at SPL-V.
By calling us at 928.282.7714 or 928.284.1603.
You can also submit an ILL request directly from FirstSearch's WorldCat database, available on our Web site.  If you've never used WorldCat to place an Interlibrary Loan request, a guide to using WorldCat is provided on our Web site.
How will I be notified when my material arrives?  When your book/CD/DVD has arrived, you'll receive a phone call or an email letting you know that you can pick it up at the Reference Desk at SPL or at SPL-V.  We'll let you know if there's a $3 fee.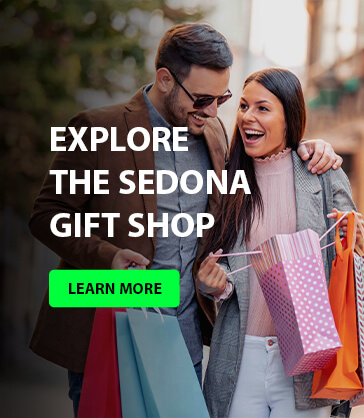 How long can I keep an item?  The lending library determines the due date.  The average loan period is three weeks.  You're responsible for your ILL materials.  Please return them by the due date or contact the library to request a renewal.  Your failure to return materials on time may jeopardize our borrowing privileges with other libraries. 
What is generally not available through Interlibrary Loan?
New best sellers and books published within the last six months
Rare books
Some audio visual materials such as DVDs and CDs
Entire issues of magazines or journals
Reference books or books in special collections
Where do I return Interlibrary Loan materials?  Please return them to the Reference Desk at SPL or to SPL-V with the orange ILL label attached.  Please don't place Interlibrary Loan materials in the book drop without the attached label.  Fines are 25 cents per day for overdue materials.
ILL is a valuable resource.  I've borrowed materials from libraries in Arizona, Colorado, Florida and Oklahoma.  It's fun to see where the owning library is.  If you have questions or need assistance with ILL, please contact Andrea at 928.282.7714 or Cheryl at 928.284.1603. 
Now for the rest of the story…we were able to fill the patron's hold request using ILL.  The book may be coming from Phoenix Public Library or a library in Connecticut, Ohio or California.  Only time will tell.
The Sedona Public Library is a private, 501(c)(3) non-profit corporation, supported by donations and grants.  Your tax deductible donation may be sent to:  Sedona Public Library, 3250 White Bear Road, Sedona, AZ 86336.