The Royal Ballet in London production debuts on the big screen at Mary D. Fisher Theatre
Sedona AZ (August 3, 2012) – Ballet in high definition returns to Sedona on Monday, Aug. 20 when the Sedona International Film Festival hosts the big screen premiere of Tchaikovsky's "The Sleeping Beauty" from The Royal Ballet in London. There will be one show at 4:00 p.m. at the festival's Mary D. Fisher Theatre.  
"This is the first of five ballets we are bringing to Sedona in the next two months," said festival director Patrick Schweiss. "You will get the best seats in the house to the most dazzling ballets from around the world. We are excited to bring a cultural event of this caliber to our city and our patrons."
"The Sleeping Beauty" is the pinnacle of classical ballet: a perfect marriage of Marius Petipa's choreography, Tchaikovsky's music and a glorious challenge for every dancer onstage. It is also The Royal Ballet's signature work.
Today's "The Sleeping Beauty" not only captures the mood of the original but shows that this is very much a living work for The Royal Ballet, growing and changing with the Company while celebrating its past. The production features additional choreography by Anthony Dowell, Christopher Wheeldon and Frederick Ashton, and stars Lauren Cuthbertson and Sergei Polunin.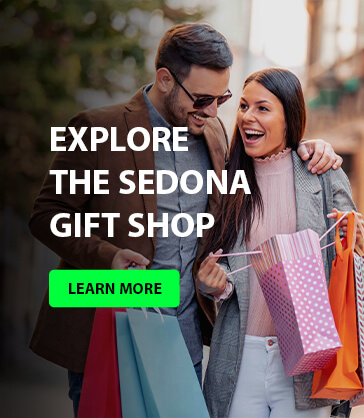 "The Sleeping Beauty" is a timeless and treasured story told and retold over the years in film, on stage and in books. King Florestan XXIV and his Queen have invited all the fairies to be godmothers at the christening of their daughter, Princess Aurora. The fairies arrive with presents but the proceedings are interrupted by Carabosse, the Wicked Fairy. In her anger at not being invited she gives Aurora a spindle, saying that one day the Princess will prick her finger on it and die. The Lilac Fairy, who has yet to bestow her gift, promises that Aurora will not die but fall into a deep sleep, from which she will be woken by a prince's kiss.
"Petipa's ballet is a grand spectacle, showing off the range of the company in a wealth of soloist roles," raves London's The Independent.
The Telegraph calls "The Sleeping Beauty" a "thematic tapestry of unrivalled richness, playing out to Tchaikovsky's most opulent and ingeniously constructed score."
"The Sleeping Beauty" will be shown at the Mary D. Fisher Theatre on one day only: Monday, Aug. 20 at 4:00 p.m. Tickets are $15, or $12.50 for Film Festival members. Tickets are available in advance at the Sedona International Film Festival office or by calling 282-1177. Both the theatre and film festival office are located at 2030 W. Hwy. 89A, in West Sedona. For more information, visit: www.SedonaFilmFestival.com.