Verde Valley Resident Talks "Hollywood" With OLLI
Verde Valley AZ (May 1, 2012) – The public is invited to attend a special session of Inside Creativity, a learning group offered through the Sedona/Verde Valley Osher Lifelong Learning Institute of Yavapai College, on Wednesday, May 9 from 2:30 to 4:00 PM. The featured guest will be renowned actor, Gail Edwards, best known for her television roles as Dot Higgins in ABC's It's a Living, Sharon LeMeure in NBC's Blossom, and Vicky Larson in ABC's Full House. The presentation is being held at the Mountain View United Methodist Church, 901 S. 12th Street in Cottonwood and is free to the public.
Inside Creativity is modeled after James Lipton's Inside the Actors Studio. Throughout the term, facilitators Ann Metlay and Sy Brandon interview creative artists where the person's training, influences, inspiration, and processes are explored using their work as illustrations. The creative process of poets, writers, visual artists, musicians, craft people, theatrical artists, and dancers are represented. Attendees are encouraged to ask questions.
Gail June Edwards retired in Sedona in 1994 just as she was concluding two recurring roles in two top-10 shows – Blossom and Full House. She has been directed by the likes of Jay Sandrich, James Burrows, and Steven Spielberg and has acted opposite Peter Gallagher, Annie Potts, and Mercedes McCambridge on Broadway.  She has headlined in many award-winning television commercials including Dr. Pepper, Kodak and Sizzler.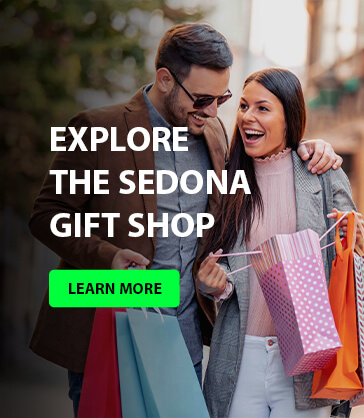 Accolades include two Drama-Logue Critics' Awards, Award of Excellence from the American College Theatre Festival at the John F. Kennedy Center for the Performing Arts and the Bronze Halo award for Outstanding Contribution to the Entertainment Industry from the Southern California Motion Picture Council.
Don't miss this opportunity to probe the creative mind of this talented and versatile artist. For more information contact the OLLI office at 928 649-5550 or 928 949-4275.