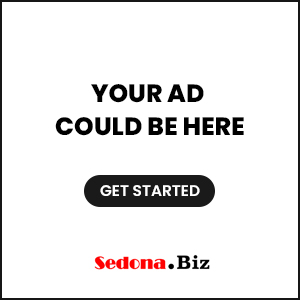 Phoenix AZ (June 20, 2012) – The Registrar of Contractors (ROC) is joining contracting boards in Oregon, California and Nevada, as well as the National Association of State Contractors Licensing Agencies (NASCLA) in issuing a nationwide consumer alert about a plethora of illegal and deceptive ads placed every day on the popular craigslist website (www.craigslist.org) and other similar online bulletin boards. The Registrar of Contractors routinely investigates unlicensed contracting by checking newspapers, magazines, tradeshows and online bulletin boards such as craigslist. Craigslist is a valuable tool and is used by many licensed contractors to advertise. Unfortunately, many unlicensed contractors also use craigslist to post illegal and deceptive advertisements.
In Arizona a person commits a Class 1 Misdemeanor by (1) advertising to perform services that require a contractor's license, and/or (2) acting in the capacity of a contractor without a license.
The Arizona sting led to 15 unlicensed contractor investigations. The ROC routinely refers unlicensed contracting cases to the Maricopa County Attorney's office for prosecution.
Arizona Registrar Bill Mundell said, "Joining with three other western states in conducting this unlicensed contractor sting was a historic event. This combined effort demonstrates our shared commitment to protecting honest people from the harm caused by unlicensed contractors. In order to protect Arizonans we have and will vigorously enforce the unlicensed contractor laws."
The NASCLA goal of the national sting operation was to bring the western states together through a united partnership to combat illegal construction activities and bring consumer awareness to the forefront. Along with showing the positive impact that the contractor state licensing boards are displaying and the efforts they are taking to protect the public.
NASCLA President, Craig Smith, stated that "Non- licensed contractors are a danger to consumers and give the construction industry a black eye. NASCLA congratulates the fine work of the state investigators that participated in this enforcement effort."
The Arizona Registrar of Contractors advises homeowners to protect themselves by:
Consulting the Arizona Registrar of Contractors, www.azroc.gov, to ensure the contractor is licensed.
Asking for written estimates from at least three contractors.
Requesting a list of references, and checking them before agreeing to hire anyone.
Making sure the scope of the project, the price, the responsibility to obtain building permits, and any other relevant terms are spelled out in a written contract.
Never paying in cash, and not allowing payments to get ahead of the work.
Avoiding contractors who require large upfront payments.
Never making a hurried decision. No reputable contractor will pressure you into a quick hiring decision.
Other tips about hiring qualified contractors can be found at www.azroc.gov.