Sedona Film Festival kicks off marathon weekend with film and discussion at Fisher Theatre
Sedona AZ (January 20, 2014) – The Sedona International Film Festival is proud to kick off Sedona Marathon weekend and continue its "Something to Talk About" series with the Northern Arizona premiere of "Desert Runners" on Thursday, Jan. 30. There will be two shows at 4:00 and 7:00 p.m. at the festival's Mary D. Fisher Theatre. The event will include a discussion after each screening, hosted by Andrea Houchard from the Sedona Philosophy Circle.
A diverse cast of non-professional runners attempt to complete the most difficult ultra-marathon race series on Earth. Their dramatic journey takes them across the world's most picturesque yet brutal landscapes, pushing their bodies, hearts and spirits through a myriad of external and internal obstacles. "Desert Runners" delves into the mindset of ultra-athletes, and the complex ways in which human beings deal with both heartbreak and triumph.
Imagine you've been dropped off in the middle of one of the largest, driest deserts in the world. Over the next six days you will have to run, jog, walk or crawl 155 miles through the incessant heat (up to 120 degrees), across soft sand and hard-packed gravel, over sand dunes multiple stories high and down razor sharp rocky cliffs. You must do this carrying everything you need to survive — clothes, food, emergency medical supplies and sleeping bag — in a 20-pound pack on your back.
Now imagine doing this not just once, but four times in one year, through the four most treacherous deserts in the world: the Atacama Desert in Chile, the Gobi Desert in China, the Sahara in Egypt … and then, the final stage, a grueling footrace across the single most inhospitable landscape in the world: Antarctica.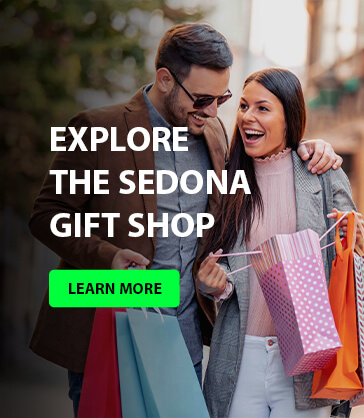 The brave competitors you will meet are not professional athletes at all — they're ordinary people like you and me who have decided, for a variety of personal reasons, to take on this extreme physical challenge.
"Desert Runners" delves deep into the psychology of these ultra-marathon athletes, revealing the mindset necessary for human beings to succeed at the "impossible." Not everyone will finish. People get hurt, tragedy strikes, unexpected events take place. But the runners push through these immense challenges, embracing the pain and its inherent lessons. Ultimately, they celebrate the emotional victory of crossing the finish line, forever changed from the inside out. 
Andrea Houchard, from the Sedona Philosophy Circle, will host a post-film discussion after both screenings of the film.
"Desert Runners" will be shown at the Mary D. Fisher Theatre on Thursday, Jan. 30 at 4:00 and 7:00 p.m. Tickets are $12, or $9 for Film Festival members. Tickets are available in advance at the Sedona International Film Festival office or by calling 928-282-1177. Both the theatre and film festival office are located at 2030 W. Hwy. 89A, in West Sedona. For more information, visit: www.SedonaFilmFestival.org.