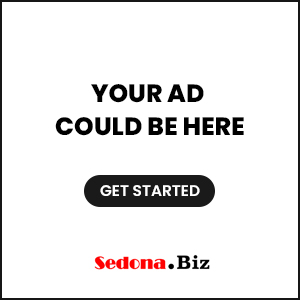 Anthony Hopkins, Jude Law, Rachel Weisz and Ben Foster star in film festival premiere
Sedona AZ (September 1, 2012) – The dramatic thriller "360" — featuring an Academy Award-winning ensemble cast — premieres at the Sedona International Film Festival's Mary D. Fisher Theatre, Sept. 12-14.
Academy Award-winners Anthony Hopkins and Rachel Weisz head a stellar ensemble cast that also includes Oscar-nominee Jude Law and Ben Foster. '360' was the opening night film at the prestigious London International Film Festival.
'360' is a sexy, dramatic thriller about interconnected romantic life in the 21st century. The film starts in Vienna, weaving stories set in Paris, London, Bratislava, Rio, Denver and Phoenix into a single, mesmerizing narrative.
A businessman faced tempted to be unfaithful to his wife sets into motion a series of events which ripple around the globe with dramatic consequences, set against the backdrop of international banking crisis, the domino-effect of the Arab Spring, the threat of global flu pandemics and Euro-Zone instability.
From the director of "City of God" and "The Constant Gardener" — Fernando Meirelles — comes a film that spans several continents and features seven different languages spoken as stories intersect and collide. '360' is an expression of the world's interconnectedness and interdependence — and not just through the miraculous internet which connects the world.
At the heart of "360" are themes of love. We all have options and we all make choices, but how many chances do we have? Which path to take? To turn right, and then at the last moment turn left? What if a decision we make is changed by the deed of another? How many of our actions are based on good intentions towards others, or on a deeper level according to our own secret wants and desires? How did we get to be where we are today? Are our lives a web of coincidences, or is it all mapped out for us?
"A masterpiece of structure!" raves Mark Adams of Screen Daily. "An intelligent and engaging medley of love, passion, chance, temptation and friendship all set against a stunning backdrop of vivid locations."
"The film is never less than intriguing. You never take your eyes off the screen for a second," says Kirk Honeycutt of the Hollywood Reporter.
"360" will be shown at the Mary D. Fisher Theatre Wednesday through Friday, Sept. 12-14. Showtimes will be 4 and 7 p.m. on Wednesday (Sept. 12); 7 p.m. Thursday (Sept. 13); and 4 p.m. on Friday (Sept. 14).
Tickets are $12, or $9 for Film Festival members ($6 for full-time students). For tickets and more information, please call 928-282-1177. Both the theatre and film festival office are located at 2030 W. Hwy. 89A, in West Sedona. For more information, visit: www.SedonaFilmFestival.com.