Sedona AZ (August 21, 2012) – Join us First Friday, September 7, 2012 from 5 to 8 p.m. for an eventful evening at Sedona Arts Center! Each building, classroom and gallery will have a different event, sale, demonstration and food. The Arts Center is hosting receptions for three exhibits: "Autumn Equinox" in the members Fine Art Gallery, the "Open Members Exhibit" in the Special Exhibitions Gallery and the "Student Ceramics Sale" in the Ceramics studio.
"Autumn Equinox" features the work of Lydia Dillon-Sutton (Batik), Susan Pitcairn (Painting), Jeffery Perkins (Ceramics), Mary Flaisig (Fibers) and Judy Classen (Jewelry).
Additionally the North Studio, Ceramics Studio and Theatre classrooms will have ongoing faculty presentations of art work, demonstration and artist/instructors available for questions and discussion.  In the Theatre Studio Colored Pencil, Sculpture, Jewelry and Digital Stories will be represented by Richard Drayton, Barbara Brown, Komala Rohde and Eduard Uzumeckis. The North Studio will feature ongoing painting classes available from Gretchen Lopez.  Note: The South Studio will be the home for a special workshop with poet Clinton Frakes from 2:30 to 4:00 p.m. moving into the Poets Corner event from 4–5 p.m.
Each of the classrooms will also feature a different food selection – vegetables, fruit, dessert, and cheese. It is a closely guarded secret which room will have the desserts so customers are advised to make a quick tour right at 5 p.m. to be assured of getting the most dessert they can. Wine will also be served throughout the facility with the classrooms featuring red wine and the galleries white wine.
After sampling as much food and wine as they can visitors are invited to now explore the Arts Center at a more leisurely pace as they browse through a wide variety of artwork, workshops and classes. Five featured artists will also be on display in the Main Gallery. Over 150 works are expected in the Open Members Exhibition and the Ceramics area will host the work of at least 6 featured students with an additional 'pottery clearance sale' of ceramic pottery donated to the department. Faculty will be representing areas of interest in painting, sculpture, ceramics, drawing, jewelry, the digital story and the Business of Art.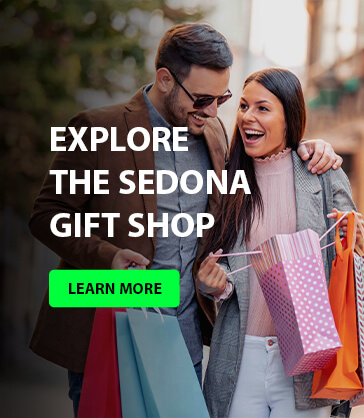 Also, Don't forget to check out Poet's Corner from 4:00–5:00 pm, featuring Clink Frakes the winner of the 2008 Josephine Darner Distinguished Prize, who will offer a complimentary talk before his reading (2:30 – 3:30 pm).
Artist Demonstrations this month:
Nancy Bihler (Jewelry)                       Sept: 2, 9, 16, 23, 30               10:00 a.m. to 1:30 p.m.
Julie Ronning Talbot (Watercolor)      Sept: 2, 9, 16, 23, 30               1:30–4:30 p.m.
Judy Classen* (Jewelry)                    Sept: 5, 12, 19, 26                   10:00 a.m. to 1:30 p.m.
Joan Roberts (Jewelry)                      Sept: 5, 12, 19, 26                   1:30–4:30 p.m.
Susan Pitcairn* (Pastel)                     Sept: 7, 15                               2:00–4:00 p.m.
Mary Flaisig* (Fiber)                           Sept: 8, 22                               10:00 a.m. to 1:30 p.m.
 *Featured Artist
The Sedona Arts Center is located at State Route 89A & Art Barn Road in uptown Sedona. The Galleries are open daily from 10 a.m. to 5 p.m.  For more information call 928-282-3809 or visit SedonaArtsCenter.com.