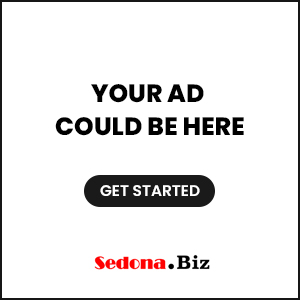 Sedona AZ (December 6. 2014) – Who was Bert Loper?  What's so special about Bert Loper?  Bert Loper was born in 1869 the very day that Major John Wesley Powell discovered the confluence of the San Juan and Colorado Rivers. Loper spent much of his life devoted to those two streams. But it was never easy. Orphaned and abused, Loper worked most of his life at the very bottom, the nameless grunt in hard rock mines, the sore-backed shoveler on a placer bar, the subsistence rancher on a lonely gravel delta in Glen Canyon. Whatever Loper got, he got the very hard way
But on the muddy whitewater streams of the Southwest, Loper found a joy, a thrill, and a peace. By the time he died at his oars in a Grand Canyon rapid at eighty, he had covered more river, run more boats, and known more rivermen than anyone. Two weeks before he vanished in the Colorado, the very first motorboat had run Grand Canyon–bookending Loper's incredible career.
To learn more about Bert Loper and his adventures on the Colorado River, attend a presentation by author Brad Dimock on Wednesday, December 10.  The author will make two presentations of "The Long Hard Way:  Bert Loper and the Colorado River."  The first program will be in the Village of Oak Creek at 1:30 p.m. at VOCA Community Center [Oakcreek Country Club], 590 Bell Rock Blvd. The author will also be speaking at  6:00 p.m. at Sedona Public Library, 3250 White Bear Road.  These programs, which are free and open the public, are being presented thanks to the generous support of The Kemper and Ethel Marley Foundation.
The speaker, Brad Dimock, was born in Ithaca, New York and received a Bachelor of Arts from Prescott College in 1971. He spent much of the next three and a half decades as a boatman in Grand Canyon and rivers throughout the world. Fearful of real work, he began writing in the mid-1990s. His work his appeared in many magazines and anthologies, and he has authored, co-authored, edited, or foreworded nearly a dozen books. He is the only three-time winner of the National Outdoor Book Award.He still works as a river guide in Grand Canyon for Arizona Raft Adventures. He lives, writes, and builds whitewater boats in Flagstaff, Arizona.