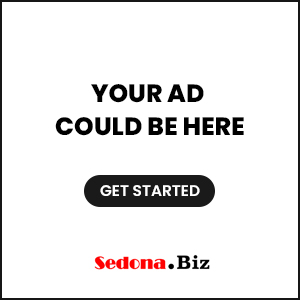 By Patricia Lowell, Reference Librarian
Sedona AZ (August 29, 2014) – At Sedona Public Library, you can indulge in your love of mysteries while exploring various cities from the safety of your armchair. Here are a few suggestions to get you started on your adventure.
Ann Cleeves has a marvelous series set in the Shetland Islands off the coast of Scotland. She has visited the islands for the past 40 years and can bring you there in spirit. Her books evoke the damp, rocky places of the islands, filled with green and gray. The idea for her first book, "Raven Black," came to her one winter, "when the snow had fallen over ice and she saw the ravens: black against the bright white snow and then thought, if there were blood the scene would be quite mythic." Settled by Vikings, the area is unique in its festivals and language. Read about "Up Helly Aa," a fire festival held in the middle of winter.
How about Melbourne, Australia?  Peter Temple captures the essence of the city with his detective Jack Irish.  Jack was a successful lawyer before his wife was murdered by a former client. After taking to drinking heavily to forget, he started investigating crimes when he was not playing the Australian version of football and frequenting the city's ubiquitous pubs.  Enlarge your knowledge of Melbourne's character with a romp through the pubs, football fields, and graffiti-filled streets. The series begins with "Bad Debts," a story that has everything: action, suspense, humor, and remarkable characters. You can also watch the television adaptation of these books, "Jack Irish."
Political corruption and food are recurring themes of Donna Leon's Venetian mysteries featuring Commisario Guido Brunetti.  Guido tackles officialdom with all its evils and bureaucracy.  He loves to eat as well; meals are so lovingly described that you can almost taste the special Venetian fare.  He walks the cobblestone streets of Venice, rides through the canals in a gondola, and uses his "telefonino" to track down criminals.  This series does not really have to be read in order, but a good place to begin is "Death at La Fenice." In this book, Donna Leon describes Venice as "a provincial town where gossip was the real cult and where, had it not been at least a nominally Christian city, the reigning deity would surely have been rumor."
Ms. Leon has lived in Venice for over 25 years and knows the area like a native.  Her love of place, food, and opera are paramount in all her books.  In addition to the mysteries, she has published "Brunetti's Cookbook" with author Roberta Pianaro. It is a tribute to Venetian cuisine, with recipes for pumpkin raviolis and eggplant crostini to name just a couple of dishes.
Visit Delhi with Tarquin Hall's super sleuth Vish Puri; New Jersey is showcased in Chris Grabenstein's John Ceepak mysteries; and Linda Fairstein's blonde investigator Alex Cooper explores little-known areas of New York City.
All these authors and more await you at Sedona Public Library.  Happy traveling!
Sedona Public Library is a 501(c)(3) non-profit corporation. The land on which our beautiful library sits was donated, and the library building was constructed with private funds and is entirely debt-free. Donations and grants allow us to continue to offer free and innovative services to residents and visitors. Your tax-deductible donation may be sent to: Sedona Public Library, 3250 White Bear Road, Sedona, AZ 86336.