Phoenix AZ (September 29, 2013) – On September 18, 2013, the Arizona State Parks Board authorized seven projects funded with $542,321 from the state Off-Highway Vehicle Recreation Fund and $339,108 from the federal Recreational Trails Program (motorized portion). These projects also include $209,116 in matching funds from agency funds and volunteers.
The Arizona State Parks Board's volunteer advisory committees (Off-Highway Vehicle Advisory Group (OHVAG) and the Arizona Outdoor Recreation Coordinating Commission (AORCC) review project applications periodically and make funding recommendations to the Arizona State Parks Board. In addition to trail and facility improvements, the funds can be used for mitigation of damage caused by OHV activities, cultural and environmental compliances, and education projects/programs and law enforcement.
The seven projects approved for funding include: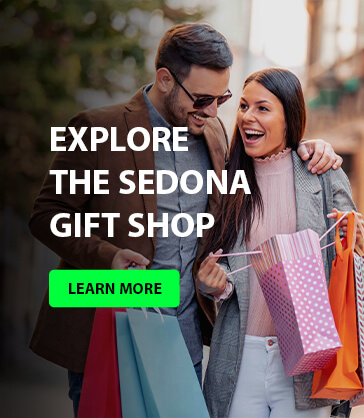 $53,000 to Tonto Recreation Alliance, Inc. (a non-profit that works under an agreement with the US Forest Service to promote, provide and protect OHV recreation opportunities) to coordinate an Adopt-A-Trail program that will provide ongoing maintenance to selected OHV routes;
$88,956 to the Tonto National Forest to complete cultural surveys which will allow them to develop and maintain OHV routes;
$62,496 to the Prescott National Forest to maintain OHV routes and conduct a small cultural survey;
$244,777 to Coconino National Forest (Red Rock Ranger District) to do NEPA for the Cornville single track trail area, trail maintenance, and support facility development;
$210,000 to the Coconino National Forest (Flagstaff Ranger District) to suppress dust emissions of the access road to the popular Cider Hills OHV Recreation Area;
$131,000 to Tonto National Forest (Payson Ranger District) to complete cultural and resource surveys in three area where they intend to make future improvements on OHV facilities and routes;
$91,000 to the Bureau of Land Management (Arizona Strip Field Office) to fund a coordinator to facilitate the completion of their travel management planning
The Arizona State Parks OHV Recreation Fund (revenue from gas taxes attributed to OHV use) has been in existence since 1991 and has funded projects totaling more than $10 million to provide OHV trails, support facilities, trail signage, and OHV maps; mitigate resource damage; and support OHV education and law enforcement. The federal Recreational Trails Program is a federal-aid program that provides another $775,000 for motorized trail development as part of the federal transportation legislation. In 2008 the Arizona Legislature authorized an Off-Highway Vehicle "Sticker Fund" which started producing revenues in January of 2009. A $25 fee is charged for off-highway vehicles each year and that sticker is then attached to the license plates of these vehicles. Revenue from sticker sales has added more than $2 million per year to the OHV Recreation Fund. The fund is shared with the AZ Game and Fish Department (35%) and State Land Department (5%). Projects are solicited two to three times annually and information about that schedule and the application process is available at the State Parks website at AZStateParks.com/grants.
Arizona State Parks develops the OHV recreation plan every five years with input from land managing agency staff, OHV user organizations, individual OHV users and the general public. The 2010 State Trails Plan can be viewed at: http://AZStateParks.com/publications.