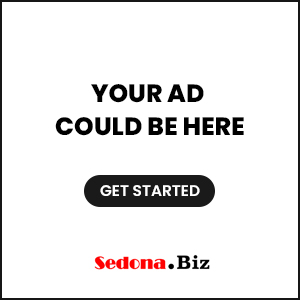 Sedona AZ (February 5, 2018) – Picture this: a child witnesses a tragic accident or crime; an elderly person is present for the sudden death of a spouse; a tourist far from home is injured or robbed; a family discovers a relative's suicide; a group of teens are involved in a tragic auto accident.  
When such incidents occur, police and fire first responders attend to law enforcement, medical emergency, and fire suppression needs, of course.  But, who tends on the spot to the people affected by such emotionally distressing events?
Thankfully, the Arizona Crisis Team (ACT) is available 24 hours a day, 365 days a year to respond on-scene to traumatic incidents, such as sexual assault, homicide, robberies, attempted or completed suicide, drowning, domestic violence, house fire, loss of loved ones and serious injury accidents.
The ACT is composed of volunteers able to focus fully on the emotional, practical and resource needs of people in crisis, to help them begin to regain the control lost by their victimization.
Who are these unsung heroes?  How do they do it?  What daunting challenges do they face?  Find out about the Arizona Crisis Team from Sue Rutherford, Executive Director, at the Osher Lifelong Learning Institute's (OLLI's) Lunch and Learn program on Wednesday, February 21, from 1:00 – 2:00 p.m., in room 34 of Yavapai College's Sedona Center (on Cultural Park Place, across Rte 89A from Red Rock High School).
The ACT relies on a cadre of about 50 dedicated and well-trained volunteers, located throughout Yavapai County, where they can respond often within 20 minutes, when requested by first responders, to offer victims comfort and access to needed resources.
This isn't a run-of-the-mill volunteer activity–dealing with grief-stricken relatives or friends after a crime, accident or other calamity is not for everybody.  It requires caring individuals who don't cry louder than the people they are comforting.
Come to learn about this vital program from Sue Rutherford, a former registered nurse, who received a Distinguished Service Award from the Arizona Attorney General for her outstanding service to crime victims. (She led a team that developed the nation's first system that automatically dispatches calls to her group at the same time police and fire departments respond.)
OLLI's Lunch & Learn is an enjoyable, informative, weekly community event that is free and open to all!
Bring your lunch (or come for complimentary coffee, tea, water, and a little snack) and join the conversation at 12:30, or come from 1:00 – 2:00 to meet Sue Rutherford and to learn more about the Arizona Crisis Team, as well as how you might become involved
OLLI is a local, volunteer, peer-to-peer, adult education program (part of Yavapai College) that offers many learning groups and workshops each term for a nominal fee.  Its Winter term is underway, and the catalog is available on line at www.ollisedonaverde.org.
For more information about OLLI or the Lunch & Learn program, please call: 928-649-4275.