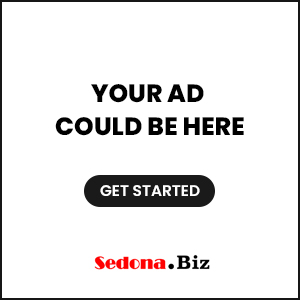 By Karen Mack, Youth Services Librarian
Sedona AZ (February 20, 2018) – Every year, the American Library Association (ALA) honors books, videos, and other outstanding materials for children and teens. The ALA selection committees are composed of librarians and other literature and media experts.  It's an exciting time for librarians, as we suddenly have a treasure trove of award-winning titles to reread, review, and order for your library.  Over 60 youth awards were announced at the ALA conference on February 12, and without further ado, I'll highlight the winners in two of the most prestigious award categories in children's literature.
The Randolph J. Caldecott Medal has been given, since 1938, to the artist who creates the most distinguished picture book of the year. The award is named in honor of a 19th-century English illustrator known for the action, vitality, and humor of his picture books. The 2018 Caldecott Medal was awarded to "Wolf in the Snow," illustrated and written by Matthew Cordell.  Four Caldecott Honor Books were also named, including "Big Cat, Little Cat," illustrated and written by Elisha Cooper; "Grand Canyon," illustrated and written by Jason Chin; "Crown: An Ode to the Fresh Cut," illustrated by Gordon C. James and written by Derrick Barnes; and "A Different Pond," illustrated by Thi Bui and written by Bao Phi.
The John Newbery Medal was named for an 18th-century British bookseller.  Since 1922 it has been awarded annually to the author of the year's most outstanding contribution to American literature for children. The 2018 Newbery Medal went to "Hello, Universe," written by Erin Entrada Kelly.  Newbery Honor Books include "Long Way Down," by Jason Reynolds; "Piecing Me Together," by Renée Watson; and again, "Crown: An Ode to the Fresh Cut."
A couple of titles that I recently purchased for my 14-year-old and 3-year-old granddaughters came up as winners in other categories.  "The Hate U Give," written by Angie Thomas, received the William C. Morris Award for a debut book published by a first-time author writing for teens. "Frida Kahlo and Her Animalitos," illustrated by John Parra and written by Monica Brown, won a Pura Belpré Honour Award for illustration.  The Pura Belpré Awards, established in 1996, are presented annually to a Latino/Latina writer and illustrator whose work best portrays, affirms, and celebrates the Latino cultural experience in an outstanding work of literature for children and youth.  Congratulations to Monica Brown, who is a professor of English at Northern Arizona University, specializing in U.S. Latino literature and multicultural literature. Brown is the author of many award-winning books for children, as well as scholarly works, and she lives just up the canyon in Flagstaff, Arizona.
All of the Youth Media Award and Honor titles are available through Sedona Public Library's county-wide borrowing network.  With the recent award announcements, popularity has skyrocketed, and you may have to go to www.sedonalibrary.org and place a hold to borrow the award-winning titles that you want.  If you just can't wait, go ahead and buy a copy!  We love donations of excellent used books in the youth department.