Billy Cioffi and T.R. Hummer bring AmeriCamera to OTCA Stage
Cottonwood AZ (October 10, 2012) – AmeriCamera is the brainchild of musician Billy Cioffi and poet T.R. Hummer. Their first album "High Minded", released in October 2011, is an American conversation that blends poetry and 'Americana' with rock and roll. Billy, T.R., and surprise guests bring the high energy 'AmeriCamera' to Old Town Center for the Arts on Friday, October 19th at 7:30 pm.
Landscape and soundscape collide in words and music on 'High Minded', volume one from AmeriCamera. The album is a project that puts the music of Billy Cioffi with the words of T.R. Hummer, a thirty-five year scholastic citizen who has made a career as an essayist, poet and teacher. A chance meeting in 2009 hatched a thought bubble that took form and eased itself into a musical endeavor that beds poetry down on an Americana sound blanket. Casting existing poetry to fit with the music beds was not always an exact match with "Mississippi More or Less" taking four separate poems to create a whole song. The musical backing for the album comes courtesy of The Monte Carlos.
Billy Cioffi and his band the Monte Carlos, whose ace playing made them fixtures on the LA music scene for over thirty-five years, have backed artists such as Chuck Berry, Bo Diddley, Ben E, King and Gene Vincent. Billy has appeared and sang backgrounds with the likes of Tom Petty, George Harrison, Jeff Lynn and The Smithereens. He has opened for such musical icons as, The Allman Brothers, The Velvet Underground, The Byrds, the Lovin Spoonful, and The Rascals.
The Monte Carlos came about when Cioffi was asked to form a band with writing partner and Euro Trash Detroit legend Scott Richardson, to inaugurate the comeback of Phil Spectors vocalist Darlene Love. The Monte Carlos became Del Shannon's band of choice. Cioffi played and performed with Chuck Berry in the United States, Japan, South America, Moscow and Europe; bus toured with Bo Diddley; conducted and recorded with Ben E King; and conducted for Lesley Gore. He also enjoyed five memorable years as musical director for the New York City Doo Wop Shows at Universal Amphitheater in Los Angeles.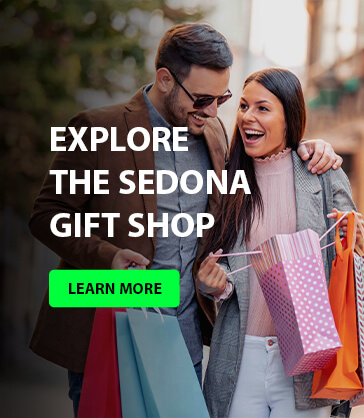 For Hummer, the question was: when did text-based poetry and musical performance, part ways, and could they once again join forces? For Cioffi, the question was: why isn't Poetry to Music what novels are to film? 

At Cioffi's urging, Hummer began mining his poetry for materials for lyrics that he and Cioffi could craft into songs; quickly thereafter AmeriCamera was born.
Reverb Nations says "AmeriCamera sounds like Bruce Springsteen." Alternate Root Magazine calls it "Poetry on an Americana sound blanket." Come witness AmeriCamera at the intimate, vintage setting of Old Town Center for the Arts.
Tickets for the AmeriCamera are $15 in advance, $18 at the door and $20 priority seating. Tickets are available online at www.showtix4u.com, in Cottonwood at Jerona Java Café, and Desert Dancer; and in Sedona at Crystal Magic. Old Town Center for the Arts is located at 5th Street & Main in Old Town Cottonwood. For more information please call Elena Bullard at 928.634.0940.