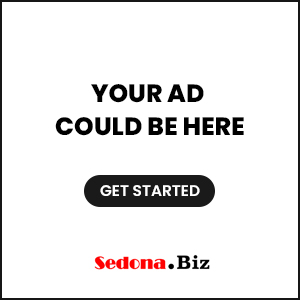 Sedona AZ (October 2, 2012) – Allie Ollie Boutique, a locally-owned women's clothing boutique located in the Sedona Oak Creek Outlet Mall, is excited to announce their upcoming, "Fall Soiree Designer Showcase" event featuring Roshena Chadha and Julie Cruz of Shawl Dawls, Thurs., Oct. 10.
The LA-based designers will host live demonstrations from 6 p.m. to 9 p.m., illustrating how one Shawl Dawls shawl can convert into 15 unique looks. Designs from their spring collection will also be coming down the runway during a seated fashion show. Guests will enjoy wine, hors d'oeuvres, door prizes and a huge selection of new Allie Ollei arrivals. The first 25 purchases of the evening will also receive a gift bag filled with haute Allie Ollie items, valued at over $50.
Shawl Dawls has been featured in 'In With Skin' magazine, 'Scottsdale Living Magazine,' 'City Vixen Magazine," on Fashion Blogs like HautePinkPretty, and has been worn by notables such as celebrity Porscha Coleman, Raina Hein of America's Next Top Model, Ms. Costa Mesa and Ms. Pasadena of So. Cals Natural Beauty Pageant.
Shawl Dawls are also one of 12 up-and-coming designers competing for the title of Emerging Designer of the Year 2012 and a $10,000 prize package of goods and services to help launch their brand, generously hosted by Phoenix Fashion Week. Their Spring 2013 collection will debut at the 8th Annual Phoenix Fashion Week Runway Show, taking place at Talking Stick Resort in Scottsdale, Arizona October 3-6, 2012, with over 6,000 attendees anticipated.
Allie Olson, Owner/Buyer of Allie Ollie Boutique discovered Shawl Dawls at Phoenix Fashion Week's preview runway show on August 10, at Talking Stick Resort's Degree 270 Lounge.
"I knew immediately that we had to bring Shawl Dawls' innovative products to our boutiques," said Olson.
"Their chic, convertible shawls are designed for our customer – the everyday woman who is on the go, and wants the perfect blend of sophisticated style and practicality in her wardrobe choices."
This is the first in a series of Designer Showcase events featuring Shawl Dawls taking place Oct. 10-13 in Sedona, Prescott, Flagstaff, and Paradise Valley. Allie Ollie is located in the Oak Creek Factory Outlet Stores in the Village of Oak Creek at 6640 State Route 179. Limited seating is available; RSVP is required. For more information visit www.AllieOllie.com or call (928) 284-1592.
If You Go …
What: Allie Ollie Boutique Fall Shawl Soiree
When: Thurs., Oct. 10, 6-9 p.m.
Where: Allie Ollie Boutique in the Oak Creek Outlet Mall at 6640 State Route 179
How Much: FREE
More Info: (928) 284-1592, www.AllieOllie.com