Sedona AZ (September 8, 2014) – Alan Day, brother of retired Supreme Court Justice Sandra Day O'Connor, will make a special appearance at The Well Red Coyote bookstore on Friday, September 12 at 7:00 pm, to discuss his new book, The Horse Lover: A Cowboy's Quest to Save the Wild Mustangs.
Day already owned and managed two ranches and needed a third about as much as he needed a permanent migraine. That's what he said every time his realtor pestered him to take a look at an old ranch in South Dakota. Finally, Day's relented and in short order, became the proud owner of that 35,000-acre "sea of grass."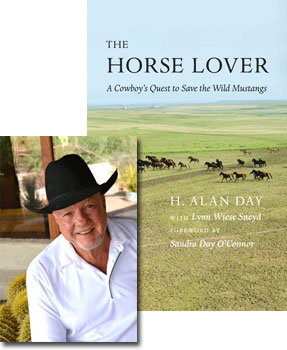 An unusual opportunity soon dropped into his lap. If he could wrangle the support of the Bureau of Land Management and get approval from Congress, he could establish the country's first government-sponsored wild horse sanctuary. Day's lobbying proved successful, and those pristine acres became Mustang Meadows Ranch, home to 1,500 wild horses.
The Horse Lover is Day's personal history of the sanctuary's vast enterprise, with its surprises and pleasures, its plentiful frustrations and heartbreaks. Day's deep connection with the animals is readily apparent, as is his maverick philosophy of horse-whispering that he used to train all 1,500 horses. Woven into the narrative are Day's recollections of cowboying adventures astride some of his best horses, all of which taught him indispensable lessons about loyalty, perseverance, and hope.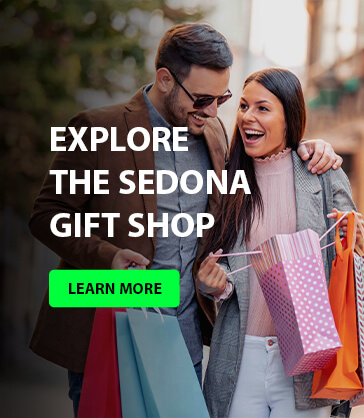 Alan Day's upbringing branded him a cowboy from the day he was born. He was part of the third generation to grow up on the 200,000-acre Lazy B cattle ranch straddling the high deserts of southern Arizona and New Mexico. The ranching and cowboy lifestyle appealed to him so much that after graduating from the University of Arizona, he returned to manage Lazy B for the next 40 years. During his career, he received numerous awards for his dedicated stewardship of the land.
Day and his sister, Sandra Day O'Connor, co-authored the New York Times bestselling memoir, Lazy B, which chronicles the story of the Day family and growing up on a harsh yet beautiful southwestern ranch. Now retired, Alan divides his time between Tucson and Pinetop, AZ.
The Well Red Coyote is located at 3190 W. Highway 89A, at the corner of 89A and Dry Creek Road.  For more information, call 282-2284 or go to www.wellredcoyote.com.