Motorists encouraged to prepare for winter conditions, driving near snowplows
Phoenix AZ (November 13, 2013) – The first snowflakes fell from the skies in northern Arizona last month — an unusually early start to the snow season. The Arizona Department of Transportation readily responded to that event and is ready for more, as preparations for its winter operations take place all year long.
Because of Arizona's diverse climate, travelers can find themselves driving from the sunny, moderate climate of the low desert to ice and snow in the state's mountain regions in just a couple of hours. Winter weather conditions can quickly cause havoc with travel plans and businesses. As a result, ADOT — and drivers — need to be prepared.
Public safety is ADOT's top priority when winter storms move in and snow and ice develop on the roads.ADOT resources are quickly deployed before, during and after storms to keep state highways safe for travelers. The department's goal is to limit highway closures and to clear snow and ice as soon as possible. To date, ADOT's 192 snowplows are serviced and ready, 450 snowplow operators are trained and on alert, and maintenance yards are stocked with deicer materials and equipment.
ADOT's yearly budget for snowplowing and winter storm maintenance is between $4 million and $8 million, depending on the severity of the winter season. Last season was particularly heavy, as ADOT spent approximately $8.7 million on snow removal efforts. This figure includes labor costs, equipment expenses, fuel and deicing agents.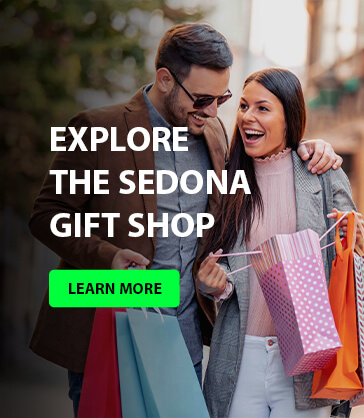 While ADOT is prepared to keep the roads clear and open, the agency is encouraging motorists to be prepared as well when driving in snowy and icy conditions and near snowplows on the road. Winter can be a dangerous time with wind, ice, snow and freezing temperatures causing unsafe conditions. With that in mind, ADOT recommends the following winter driving tips:
Slow down, be patient and drive safely. Plan for extra travel time. Use extra caution around snowplows.
Be alert: ice forms on bridges first and is hard to see.
When driving behind a snowplow, stay back at least four car lengths until it's safe to pass or until the plow pulls off the road. If you think you're traveling too close to a plow, you probably are. Be safe and stay back!
Never pass a snowplow that's in the process of clearing snow and ice off the road.
Maintain at least a three-quarter full tank of gas.
Notify someone of your travel route, destination and projected arrival time.
Carry an emergency preparedness kit in your vehicle that includes blankets, extra clothes, a flashlight, an ice scraper, a shovel, sand for traction, a fully charged cell phone, and hazard warning lights or reflectors.
Brake slowly to avoid any panic braking or jerking the steering wheel.
Increase the distance between you and the traffic ahead.
Carry plenty of food and water, and all necessary medications.
Carry tire chains, snow cables or snow tires.
Wear warm clothes to protect you during extended time periods in cold temperatures.
Additional information can be found on ADOT's "Know Snow" website at azdot.gov/KnowSnow.
Before heading out on the roads, drivers are encouraged to call 5-1-1 or log on to ADOT's Traveler Information Center at az511.gov for the latest highway conditions around the state. The website features real-time images along state highways that give drivers a glimpse of weather conditions in various regions.