Cottonwood AZ (January 18, 2017) – The musical duo Acoustic Eidolon, described as a 'tour-de-force' of acoustic music, comes to Old Town Center for the Arts on Saturday, January 28th at 7:00 PM.  To start the evening a special pre-concert artists reception will begin at 6:15 pm to celebrate a newly installed art exhibit at OTCA, that features paintings, sculpture, dotting and montage art by  local artists: Dave Rentz, Wendy Harford and Candace Shoonover.
Acoustic Eidolon, featuring Joe Scott on double neck guitjo and Hannah Alkire on cello are from Colorado and have graced stages throughout the US, Europe, Australia and Canada. These artists continue to captivate audiences throughout the world with their signature "new acoustic" sound and boundless possibilities in blending Celtic, Folk, World & Latin music influences, something that Dirty Linen magazine praises as "a sumptuous musical feast." 
2016 has been a magical year for Acoustic Eidolon. Hannah had a new cello built by world renowned cello maker Christopher Dungey, and after Chris cut the wood for this cello, they discovered that there was enough wood to build Joe a new guitar, making these instruments a matched set. Joe commissioned master luthier Beau Hannam to build the guitar. These 2 instruments were used to write and record many of the songs on AE's new CD, "A Tree Finds It's Voice", which features new originals as well as some surprising new cover tunes. This concert will take the audience on the journey from the tree to the builders' workshops, the creation of these instruments and the music they've inspired. This concert will be the premier of these magnificent instruments.
The duo continues to receive rave reviews. The world renowned Swallow Hill Music Association described a recent AE concert as "an evening of brilliant instrumentality," and Georgia's Good Life magazine enthuses, "Acoustic Eidolon offers concert-goers a chance to absorb some of the most powerful and intriguing music on the scene today."
In the case of Joe and Hannah, fate has a magical way of bringing people together. In 1995, Hannah, a studio cellist, received a call to play on a Boulder ensemble's record. Hannah listened in amazement as directions to the recording studio told her to turn on a small road near her home, and then turn down her own street past her house!
Little did Hannah know that across the street and three houses away lived Joe, the greatest double-neck guitjo player in the world (OK, the only double-neck guitjo player in the world).  A few years after they met, Joe and Hannah both found themselves between full-time musical engagements. Joe called Hannah, saying he'd always wanted to hear the cello and the guitjo together. He had a feeling the harp-like sound of the guitjo, combined with the warmth of Hannah's cello would be beautiful together. So on a snowy day in February 1998, they got together to play for the first time. Captivated by the music they created together, Joe and Hannah immediately agreed to clear out their schedules, start rehearsing full-time, and form what would become Acoustic Eidolon.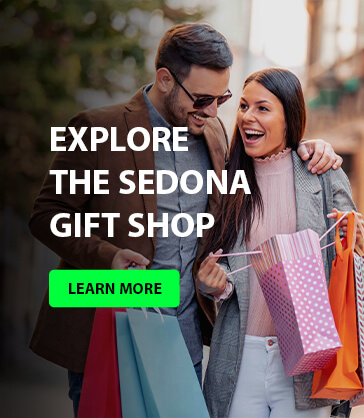 Hannah is classically trained and has studied with Gabriel Magyar of the Hungarian String Quartet.  She took the cello seriously from the start, and played in her school orchestra with her sister Sabina, bluegrass great Alison Krauss and Alison's brother, Viktor Krauss. Her unique approach to the cello brings a diversity of styles to the duo's world music sound.
Joe grew up in the vibrant acoustic-based music scene of Boulder, Colorado.  He began playing the acoustic guitar at age 12, and took up the 5 string banjo at 14, where he immersed himself in Bill Monroe, Lester Flat, and Earl Scruggs. Joe excelled on the banjo, and won many contests at regional bluegrass festivals. At age 23, he attended the Guitar Institute of Technology in Hollywood, CA, where he studied with some of the world's finest guitar players, including Robin Ford, Tommy Tedesco, Frank Gambale, the late Howard Roberts and jazz great Joe Pass.  After graduating from GIT, Joe toured extensively with the New Christy Minstrels and the group Wind Machine.
Join us for an enjoyable and exhilarating evening of acoustic music with Acoustic Eidolon, as they premier these beautiful instruments.  Come early for the artists reception that begins at 6:15 pm.
Old Town Center for the Arts is located at 5th Street and Main in Old Town Cottonwood.  Tickets are $18 in advance, $20 at the door and $25 for Priority seating. Tickets may be purchased online at www.showtix4u.com, and are also available in Cottonwood at Desert Dancer, and Mount Hope Foods, and in Sedona at Local Juicery. For more information please visit www.oldtowncenter.org or contact Elena Bullard – 928 634-0940.