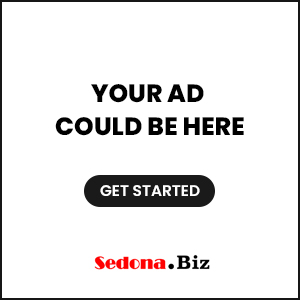 Inspiring winner of the Oscar for Best Documentary Feature presented by Film Festival
Sedona AZ (May 30, 2012) – The Academy Award-winning film "Undefeated" premieres at the Sedona International Film Festival's new Mary D. Fisher Theatre. Showtimes will be 4 p.m. and 7 p.m. Wednesday, June 13 through Friday, June 15.
"Undefeated" won the Oscar for Best Documentary Feature at the recent Academy Awards.
Set against the backdrop of a high school football season, "Undefeated" is an intimate chronicle of three underprivileged student-athletes from inner-city Memphis and the volunteer coach trying to help them beat the odds on and off the field.
Founded in 1899, Manassas High School in North Memphis has never seen its football team, the Tigers, win a playoff game. In recent decades, the last-place Tigers had gone so far as to sell its regular season games to rival schools looking to chalk up an easy win.
That began to change in 2004, when Bill Courtney, former high school football coach turned businessman, volunteered to lend a hand. When Courtney arrived, the Tigers were accustomed to timeworn equipment and a sorry patch of lawn as a practice field. Focusing on nurturing emotional as well as physical strength, Courtney has helped the Tigers find their footing and their confidence.
The 2009 Summer/Fall football season promises to be the Tigers' best ever – perhaps the season that finally breaks the 110 year-old playoff jinx. It's the senior year for the team's star player, O.C., a left tackle blessed with power, size and speed. With football scholarships hanging in the balance, O.C. will have to juggle practice with the study sessions he needs to pass crucial exams. Also playing his last season is undersized offensive lineman Montrail – known to all as "Money" — an earnest honors student hoping to score an academic scholarship. For Chavis, a talented linebacker in his junior year, the challenge of 2009 lies in keeping his explosive temper in check – something the willful teenager isn't always interested in doing.
For players and coaches alike, the season will be not only about winning games – it will be about how they grapple with the unforeseeable events that are part of football and part of life.
Sometime during shooting, the filmmakers — Dan Lindsay and T.J. Martin — began to realize that as much as they were documenting a historic football season for the Manassas High School Tigers, they were also capturing the passage of several young men towards adulthood.
"I think 'Undefeated' is a film about resilience and character and becoming a man," said Lindsay. "There's a moment in adolescence when the possibilities of a life ahead of you feel infinite, that magical things can happen. In 'Undefeated', we were focusing on a community where a lot of times those possibilities feel remote. I feel like we captured a moment in time in that particular place, where some magical stuff actually did happen."
"Undefeated" will be shown at the Mary D. Fisher Theatre Wednesday through Friday, June 13-15, at 4 and 7 p.m. each day.
Tickets are $12, or $9 for Film Festival members ($6 for full-time students). For tickets and more information, please call 928-282-1177. Both the theatre and film festival office are located at 2030 W. Hwy. 89A, in West Sedona. For more information, visit: www.SedonaFilmFestival.com.