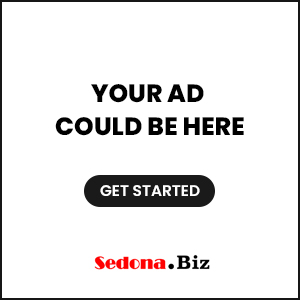 Film Festival presents film and concert at Tequa Marketplace to celebrate music and the movies
Sedona AZ (July 21, 2012) – The Sedona International Film Festival is proud to present "Cinema Under the Stars — Musicals Under the Moon" at Tequa featuring the classic musical "My Fair Lady" — winner of eight Academy Awards including Best Picture — on Monday, July 30. There will be one screening of the film outdoors at the Tequa Marketplace courtyard in the Village of Oak Creek. Tickets are only $7.00 each.
A live concert performance by singer/songwriter PK Gregory will kick off the evening at 7:00 p.m. Come early, bring lawn chairs and blankets … and celebrate music and the movies at the festival's third outdoor film of the summer season. "My Fair Lady" will follow the concert at dusk.
"My Fair Lady" — starring Audrey Hepburn and Rex Harrison — was nominated for 12 Academy Awards. It won the Oscar in eight categories including: Best Picture, Best Actor (Harrison), Best Director (George Cukor), Best Cinematography, Best Art Direction, Best Costume Design, Best Sound and Best Musical Score.
"Come enjoy one of the greatest musicals of all time the way it was meant to be seen — on the big screen!" said festival director Patrick Schweiss.
The big screen version of "My Fair Lady" is a gloriously witty adaptation of the Broadway musical about Professor Henry Higgins (Harrison), who takes a bet from Colonel Pickering that he can transform unrefined, dirty Cockney flower girl Eliza Doolittle (Hepburn) into a lady, and fool everyone into thinking she really is one, too! He does, and thus young aristocrat Freddy Eynsford-Hill falls madly in love with her. But when Higgins takes all the credit and forgets to acknowledge her efforts, Eliza angrily leaves him for Freddy, and suddenly Higgins realizes he's grown accustomed to her face and can't really live without it.
"Come sing along, dance and tap your feet to one of the most entertaining, colorful musicals of our time," added Schweiss. "It will be an incredible evening under Sedona's night skies in celebration of this Broadway and big-screen classic — and a whole lot of fun!"
Food and beverages will be available for purchase from the Tequa Marketplace restaurants. Guests are encouraged to bring lawn chairs, blankets and beach towels.
The title sponsor for the event is Tequa Marketplace. The series is also made possible by a grant from the Arizona Commission on the Arts and National Endowment for the Arts, the City of Sedona and the Sedona Community Foundation.
"My Fair Lady" will be shown outdoors at Tequa Marketplace in "Cinema Under the Stars — Musicals Under the Moon" on Monday, July 30, with a pre-film concert by PK Gregory beginning at 7:00 p.m. Tickets are all $7 each for this special event, and will be available at Tequa beginning at 6:00 p.m. that evening.
Advance tickets can be purchased or reserved in advance at the Sedona International Film Festival office, 2030 W. State Route 89A, Suite 3A in West Sedona, or by calling 282-1177. For more information, visit: www.SedonaFilmFestival.com.