Jerome AZ (July 23, 2017) – A warm and sultry night filled with art, music and gallery hopping is in store on August 5 for First Saturday Art Walk in Jerome.  Visit 25 galleries and studios throughout this charming mountain town from 5:00-8:00PM. A free shuttle runs during the walk, from Anderson Mandette at The Old Jerome High School up to Main Street and the gallery of Patrick Lincoln and Made in Jerome Pottery at the top. Caduceus will be open until 9pm with special wine by the glass and special offerings for first Saturday Art Walk. The Spirit Room hosts music later in the night with The Johnny Lingo Trio starting at 9pm and all the great Jerome restaurants will be open for dinner.
The owners of Nellie Bly Kaleidoscopes and Art Glass have just returned from the Brewster Society Kaleidoscope Convention in Japan and the store is now featuring scopes from eight new Japanese artists.  Be sure to stop in during the Jerome Art Walk to experience the beauty and joy of these wonderful artistic creations!
Come see the latest work of our local Artists at Made in Jerome Pottery. There will be refreshments and music. David Hall and Jane Moore continue to create wonderful pottery and feature Hanna Flagg as well as other local ceramic artists.
Please join Pura Vida Gallery for Art Walk on Saturday, August 5th.  We will be featuring hand made silk wraps, ponchos, scarves and ruanas by artists Debra Street, Joyita Ghose, and Tami Zohar.  Their beautiful silk pieces are the perfect light touch for a summer evening outfit. Chocolates will be served and the champagne will flow from 5 to 8 PM.
Zen Mountain Gallery is a collection of over thirty local artists including fine art, jewelry and pottery with a contemporary and contemplative emphasis. The gallery has new paintings from Raina Gentry and Ramona Stites and a new fiber artist Tammy Kelly. Please join us for a glass of wine and meet some of our artists as many of them come and go throughout the evening.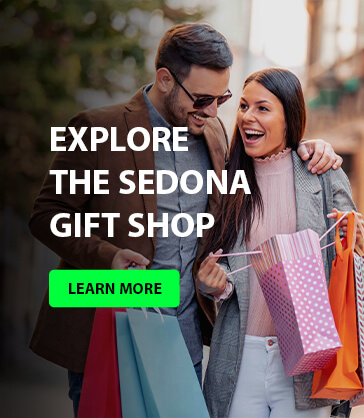 Jerome's Jewelry Artist, Rick Hernandez II has handcrafted some very artistic, contemporary sterling silver pieces.  Rick II has also been working on an amazing 3D jewelry line soon to be released and has displayed examples of 3D processing from start to finish (which is a very interesting process).  Rick Hernandez I has been busy creating some fabulous jewelry using some of his Favorite stones such as Arizona Fire Agate & Arizona Peridot from San Carlos, Arizona.  Rick also has some spectacular creations using Four Peaks Arizona Amethyst along with brilliant colors of Australian Opal in 14 K gold and sterling silver.  Rick II's wife, April creates a very unique line of jewelry using keys & gears with a steampunk flair.  April also creates a wide variety of cameos in rings, pendants and earrings.  Joining them will be Jackie Keenan, who will be showing her fabulous collection of luxurious leaves along with her most recent creations using Rhubarb leaves. Jerome's Jewelry has the honor of carrying Arizona Artist Kim Maney with her incredible photography creations, Arizona Artist Fredda Psaltis' beautiful healing star pendants and Sarah Yount – Moser's unusual collection of jewelry.
With autumn drawing near, Yester Day's Fine Art Gallery, located at 509 Main Street in the lower business district of Jerome, will have for art lovers a last-hurrah-for-summer, as seen through the eyes and artwork of Canadian artist Leslie Becker.
Having lived in Jerome and other locales of Arizona, Becker has intimate knowledge of the area and seems to understand what people need in art in order to take that southwest sunshine with them.  Her paintings simplify our sunny desert world into vignettes reminiscent of the works of Van Gogh. Becker's series of colorful and loosely executed artworks are also as portable as they are freeing, and will cheer you with pleasant reminders of faraway vistas of our beautiful and nature-filled region, wherever you may be headed as fall's grind returns.
Gallery 527 in Jerome will welcome guests for The Dog Days of Summer show with a little something new from each of the artists in the gallery. Stop by to see new work from Susan Pitcairn who just returned from a summer retreat and workshop in Spain and great David Bowie images from rock and roll photographer Larry Hulst. For more information about Jerome Art Walk, contact Donna at928.301.3004 or visit jeromeatwalk.com.