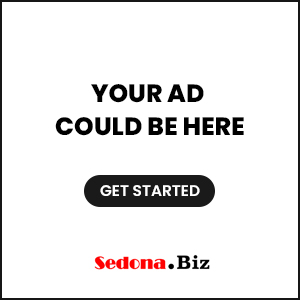 By Ed Wolfe, Ph.D.
Verde Valley AZ (February 1, 2015) – The beginning of a new year is a good time to relish the wonder of living here in northern Arizona.  Among its joys are our Verde River and its flowing tributaries in the Verde Valley—Oak Creek, Wet Beaver Creek, and West Clear Creek—all, for now, flowing year-round.  Some grew up close to these flowing streams.  Others were drawn here to enjoy them, the green riparian forest along their banks, the fish, birds, and other wildlife that depend on these riparian corridors for survival.   These continually-flowing streams provide recreation and water for irrigation in the Verde Valley.  They support tourism and real-estate values here and are a critical source of water for the Phoenix area.  These rare and vital green ribbons of life in a desert state are a wonderful gift, and they are, importantly, the very heart of the Verde Valley lifestyle.
Sadly, year-round flow of the Verde River and its flowing tributaries won't survive over the long run without substantial change in how we manage our water resources within the Verde River Basin.  Many thousands of wells that provide virtually all of the water for our domestic, municipal, and industrial use in the Verde River Basin pump from the groundwater basins that underlie Prescott, Chino Valley, part of Prescott Valley, the Verde Valley, the Big Chino and Williamson Valleys.  The natural groundwater outflow from these same basins, on which year-round flow of the Verde and its tributaries in the Verde Valley depends, is being reduced by pumping that began in the mid-20th century and has continually increased (by 2011 there were more than 18,000 registered wells in these groundwater basins). 
The groundwater in these basins is slowly moving to the Verde River and feeds the river.  It is well understood that pumping from wells in these groundwater basins will eventually reduce the groundwater contribution to the river by approximately the rate at which the groundwater is pumped.  The inevitable consequence is the eventual loss of year-round flow, leading to a river that, like so many others in Arizona, flows only in response to runoff from storms or snowmelt.
The fate of Del Rio Springs is a well-known local example of depletion and loss of stream flow as a consequence of groundwater pumping.  Del Rio Springs is located on Little Chino Wash (now a dry wash that flows only temporarily) within the northern part of the Town of Chino Valley.  It was a magnificent perennial spring complex at which the first Arizona Territorial Capitol was established in 1863.  For decades beginning in the late 19th century the Santa Fe Railroad hauled tank cars of Del Rio Springs water to Seligman, Williams, Winslow, and the south rim of the Grand Canyon.  Dairy products from Del Rio Ranch supplied Fred Harvey's tourist enterprises along the Santa Fe rail line from Chicago to Los Angeles.   Perennial streamflow was continuous from Del Rio Springs to the Verde River; in effect, Del Rio Springs was the head of the Verde River.  Now the ground water discharging at Del Rio Springs is approximately 10 percent of the discharge in the early 1940s, and the Arizona Department of Water Resources has predicted that springs will be dry by 2025.  Nearly five miles of perennial Verde River steam flow has been lost between Del Rio Springs and upper end of Stillman Lake in the upper Verde River Canyon. 
The decrease of Del Rio Springs and loss of nearly five miles of perennial Verde River, owing to groundwater pumping, is a cautionary tale we can't afford to ignore.  Simply pumping ever more groundwater to support an ever-growing population is a recipe for irreparable damage to our environment, our lifestyle, and our economy.  We are faced with the likelihood of a warmer and dryer climate and the unlikely prospect of our being able to find and afford imported water sufficient to support either a growing population or perennial flow of the Verde River.   Our Verde River Basin populace must develop and invest in locally-implemented strategies to protect our groundwater by augmenting it and/or by reducing our demands on it. There is little choice but to solve the dilemma ourselves, living within our means.   And, we can't wait for a different, more convenient time to get started.  Now is the time!
Ed Wolfe, Ph.D.
Verde River Basin Partnership