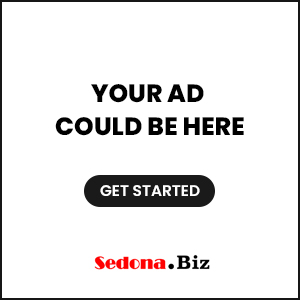 Sedona AZ (August 25, 2020) – For Rowe Fine Art Gallery's award-winning painters, the last few months of sticking close to home has turned out to be one of the most productive times in their careers. Rather than traveling to exhibits and installations, our painters have been entirely focused on their bodies of work. On Friday, September 4, at 4 p.m., Rowe Fine Art Gallery will shine a spotlight on new work by its painters during Passion Paint. Here's a sneak peek of what you will see.
Montana-based artist Julie T. Chapman's work has evolved dramatically over the past year as she began using acrylics, oils, powdered pigments and charcoals to depict wildlife in an
expressionistic fashion. By pairing pouring techniques with traditional brushstrokes and drawing, Julie can achieve organic shapes and textures. As a result, she's interacting with her medium in a whole new way. "The work is partially my response to the chaos in our environment, socially, politically, economically and naturally," says Julie. "I believe the incompleteness reveals something more elemental and emotional about the subject."
Prescott painter Dane Chinnock recently spent time in his hometown of Tucson. It was while wandering the streets in the southern part of the city that his interest in southwestern architecture and the colors of the desert were rekindled. "I realize some people find the desert colors bland and ordinary," says Dane. "But I find the desert colors quite fascinating, especially when perpendicular to the bold colors of a south Tucson street scene."
Up in Michigan, Kim Diment has been drawing on inspiration not only from the nearby Au Sable River but also from a trip she took to Africa in 2018, where she was able to witness cheetahs hunting on the plains. For fans of wildlife art, Rowe Gallery understands that love extends beyond the red rocks of Sedona and wildlife of the American West: You can view Kim's African-inspired artwork on the gallery's newly redesigned website at www.rowegallery.com.
Sedona darling Jen Farnsworth has been spending her days in her Uptown backyard, enjoying the sunshine and capturing Sedona's wildlife with her signature vivid colors. She thinks of it as natural social distancing and hopes the colors in her oil paintings will bring joy to a collector's home. "My love of wildlife and nature is expressed in my art with colors as bold and beautiful as the experiences I hope to capture and share with my paintings," says Jen.
If you haven't been into the gallery in a while, you've probably missed the new work by Lynn Heil. While known for his red rock landscape paintings, Lynn has returned to his love of nonrepresentational art to create a popular series of small colorful abstracts. He has also created a serious of dramatic, black-and-white linocuts and graceful etchings that are only available on our website.
Even in normal times, still-life painter Sue Krzyston spends most of her days painting in solitude in her Phoenix studio, but she's been more focused than ever. The self-taught artist's newest works showcase Native American artifacts on lighter, more neutral backgrounds rather than traditional black backgrounds, giving the pieces a modern quality that has been a hit with younger collectors. All of the artifacts Sue paints come from her collection, and when the gallery is once again hosting artist receptions, we truly hope she'll show and tell her treasure with our collectors one day.
John Rasberry is based out of Texas, and his body of work includes traditional landscapes featuring the monoliths of the Southwest and the people who call the landscape home. During a year when we are all spending time apart, John seeks to convey a feeling of togetherness with his work. "My hope is that when people view my paintings they will share my experience," he says. "When I hear someone say 'I feel like I've been there,' I know I have made a connection and communicated my experience through my art."
And just before everyone went into quarantine, Rowe Gallery was preparing to debut a new artist, Wyoming-based Amy Ringholz. Using oils, acrylics, inks and graphite, Amy masterfully captures the gaze of her wild subjects. "I try to put my wild heart and love of freedom into my paintings," says Amy. "When you place a piece of my work in your home, you have a piece of me. I want that work to inspire your life with beauty, creativity and love."
Passion Paint opens September 4 and runs through September 30.
Rowe Fine Art Gallery represents traditional and contemporary southwestern artists. The gallery, located under the bell tower in Patio de las Campanas at Tlaquepaque Arts & Crafts Village, is open daily from 11 a.m. to 5 p.m.  For more information, call 928-282-8877, visit www.rowegallery.com, or find us on Facebook, Instagram and Twitter.