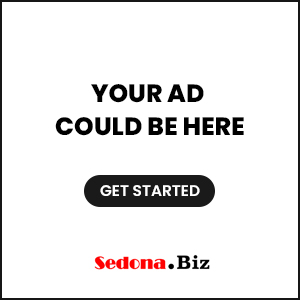 Clarkdale AZ (February 25, 2020) – Selena Castillo, a 22-year-old Yavapai College student, recently saved her mother's life by applying CPR skills learned in one of her classes. 
Born and raised in Cottonwood, Selena started at Yavapai College after graduating from Mingus Union High School in 2015. Initially, Selena was very shy and timid—a carryover from her high school persona. "My experience at YC has helped me overcome a lot of my anxiety and shyness. When I was selected to be a YC Student Ambassador in 2016, I had to be a leader instead of a follower." She received help from YC's faculty and staff. "I would have been lost without the support of my advisor and the tutors at the Learning Center. They make every student feel welcome," Selena said.
Unsure of what area of study to focus on, Selena took advantage of the broad range of classes offered at YC. She eventually settled on pursuing an associate degree in General Studies and a Fitness Trainer/Instructor Certificate. Selena's SSS TRIO Academic Advisor, Linda Evans, says, "It's typical for students to explore their options at Yavapai College. In this case, her decision to complete our Fitness Trainer/Instructor Certificate was a life or death decision."
During YC's holiday break, Selena's mother had been experiencing some health issues that Selena and her older sister Beatrize (Bea), a YC Alumna, had been helping her manage. Late one night, the sisters noticed that their mother had become unconscious and was breathing sporadically. Bea initially tried mouth-to-mouth resuscitation, but when they couldn't awaken her, they called 911 for help. The 911 Dispatcher suggested doing chest compressions, so Selena jumped into action by performing CPR. The dispatcher stayed on the phone to help Selena until Emergency Medical Services arrived. Selena said, "I was very calm―even though it was my first-time applying CPR to a real person instead of a dummy―and that person was my mother!" She got tired but didn't stop until EMS arrived. After attending to her mother, the parting words from the paramedics were, "You saved your mother tonight." After a brief hospital stay, Selena's mother went home to recover. 
"I can't stop thinking about what would have happened to Selena, Bea, and their mother, if Selena had chosen another career path and didn't take that CPR/First Aid class―she is a hero!" says Linda Evans.
YC Community Engagement coordinator, Linda Buchanan said, "I'm not surprised to hear that Selena was able to spring into life-saving action without hesitating. When she worked for the College for Kids summer program, I could count on Selena to be proactive in identifying risks. It's wonderful to learn that her program of study at YC has already paid off in saving a life."
Intending to graduate this semester, Selena is back to attending classes, working in the Verde Valley Campus weight room, and at Planet Fitness in Cottonwood.