Sedona AZ (October 16, 2012) – On October 14, 2012, the Yavapai County Sheriff's Office oversaw the rescue of two married couples in separate incidents called into YCSO about 15 minutes apart.
The first incident occurred around 6:15PM on Cathedral Rock near Sedona, Arizona, and involved a couple, wife age 46 and husband age 58, who began hiking around 2 PM and found themselves lost after sunset. The couple was wearing inappropriate clothing for such a hike including t-shirts and shorts and had sustained small cuts and abrasions. Fortunately, both had cell phones with adequate power when the call for help was made. A YCSO Forest Patrol deputy was assigned to coordinate the rescue response. During this time, the couple expressed concern about the drop in temperature. Also, the female indicated she had been injured from cactus thorns in her feet. A team from Verde Search and Rescue (SAR) was deployed and initial attempts to locate the couple involved the use of a small flashlight they possessed as a signaling device. Eventually, the GPS enabled cell phone allowed rescue personnel to find the couple around 8:45PM. It took about 1 hour to return the couple to the trailhead. No medical attention was requested.
At approximately 6:30PM, YCSO was notified of a married couple, both age 64 from Northern California, who were stranded and lost on Bear Mountain near Sedona, Arizona. The pair was out hiking and realized it was getting darker than their timeline had anticipated. Both were wearing only shorts and t-shirts, and carrying a small amount of water and food. Cell phone batteries were low at the time of the call. Although they could see the trailhead, the couple was not able to find a path back in darkness to this starting point. Just before 8PM, members of Verde SAR were deployed on the trail intending to locate the couple. As with the prior incident, the lost husband and wife used light from a cell phone screen to signal searchers their general location. The signaling, along with GPS coordinates eventually obtained from the cell phone, allowed searchers to locate the couple around 10:15 PM. After assessing the condition of the hikers, Verde SAR team escorted them to safety – about a 2 hour return trip.
Recommendations — To safely hike in these locations, planning is an important factor. A key element for hikers is to understand how quickly darkness arrives when you begin a late afternoon excursion. In "light" of this factor, clothing is another important consideration. Although you may leave a trailhead in a warm, comfortable climate, the temperature can drop quickly after sunset. Consider packing additional layers of clothing along with water, food, matches, flashlight, trail map, compass, and extra cell phone battery. If you have access to a "Smart" phone, items such as a flashlight, compass, trail map access, and of course GPS location capability is available. BUT remember, the cell phone is only as good as the ability of its signal to reach out. There are areas of the county where cell phone service is not available. In these cases, the use of a satellite messaging device is an alternative to seek help.
The key to your safety is PLANNING!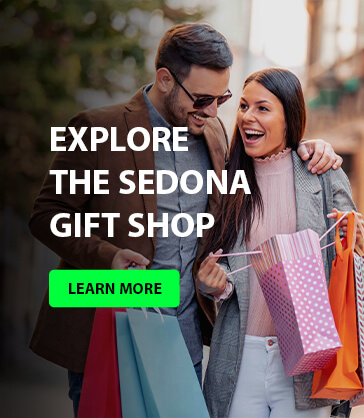 For a comprehensive list of outdoor safety tips provided by the US Forest Service, click on the following link: .
This link will take to a company that sells satellite messaging devices. http://www.findmespot.com/en/. YCSO does not endorse any particular product and the website is provided as reference only.
Citizens can contact the Yavapai County Sheriff's Office with information or questions at 928-771-3260 or the YCSO website: www.ycsoaz.gov