Sedona AZ (October 11, 2013) – This fall, immerse yourself in the world of art at the 9th Annual Sedona Plein Air Festival presented by the Sedona Arts Center. For seven days artists, art patrons, art collectors and art lovers will want to be present to participate in these exciting daily activities and events! This year's new and exciting additions include a Native American Legacy Series with a pit-firing soiree, a tour at Montezuma's Well, a courtyard exhibition at Mary D. Fisher Theatre courtyard and a talk with Tony Abeyta on "Ancient Questions and the New Face of Native American Painting." Join us for this exciting weeklong adventure into art while the air is crisp, the evenings are cool and the October night sky is clear and expansive.
Artists have been painting outdoors since the caveman first took charcoal and pigments to a cave wall, but it was in the mid-19th century that painting en plein air became increasingly popular. This was encouraged in part by the invention of the French Box Easel and the introduction of paints in tubes, allowing artists to take their work outdoors with ease. Today, artists trek into the wild to capture the brilliance of the landscape as they see it in direct experience with their own eyes. What better place to capture a moment in time than among the beautiful red rocks of Sedona?
Main Street Paint-Out and Sale
Saturday, October 19, 2013
Uptown Sedona
The Sedona Plein Air Festival opens this year with the renowned Main Street Paint Out and Sale, sponsored by the Sedona Main Street Program from 1:30 to 4:00 p.m. on Saturday October 19, 2013. Watch for 30 Festival artists who will demonstrate their skills as they create paintings out on Main Street in Uptown Sedona. Last year's paint-out bustled with excitement as visitors flocked from one easel to another watching award-winning artists from across the country translate their visions in oil, watercolor and pastel. The public is invited once again to watch as artists develop their work. The finished works will be framed and displayed for sale outside the Sedona Arts Center from 4:00 to 5:00 p.m. Special Awards for this paint-out will be presented by Scott Gellatly of Gamblin Oils. Free
Your opportunity to purchase art doesn't stop after the Main Street Paint Out! Meet our 30 renowned plein air artists and see their diverse styles and subjects at the Opening Reception. Sponsored by Sedona Arts Center's Board of Directors, this is the first opportunity to see plein air work that the artists have brought with them to the event. This is an exhibition of diverse styles and features landscapes from all over the country with most artists bringing 6 – 7 plein air paintings. This dynamic ongoing exhibition will evolve throughout the week as the artists integrate new work that they create while in the Sedona area. Look for the "WET PAINT!" labels as these new paintings are put up. Gallery hours are 10:00 a.m.–5:00 p.m. Monday through Thursday and Friday from 10:00 a.m.–noon, then reopening at 5:00 p.m. for a reception at which award-winners are announced. Free
Contemporary Oils with Scott Gellatly of Gamblin Colors
Sunday, October 20, 2013 (10:00 a.m. – Noon)
Sedona Arts Center
A special presentation on plein air materials is offered free for the public by sponsors of the Festival, Gamblin Oils and Guerrilla Painter. Scott Gellatly will present a demonstration at talk about the fascinating history of color leading to the vast range of colors available to today's painter. Carl Judson will present his latest designs for pochade boxes, irresistible devices that serve as mini-easels, allow for carrying all the painting materials one needs and even includes space for safely transporting finished work.  The morning presentations will precede a paint-out mini workshop available in the afternoon. Advance registration is advised. The morning presentation is free; the afternoon workshop is $50 and includes free Gamblin oil paints.
Paint-Out in Jerome
Tuesday, October 22, 2013 (9:00 a.m. – Noon)
Historic Jerome, Arizona
Artists will be painting throughout scenic Jerome from 9 a.m. to noon on Tuesday, October 22nd. The streets and buildings of this old mining town provide rich and challenging subject matter for the artists in this morning paint-out sponsored by the Jerome Chamber of Commerce. A welcome tent at Jerome's main parking area in the center of town provides orientation and can help guests locate specific artists. Free
Quick Paint at Sedona Heritage Museum
Wednesday, October 23, 2013 (10 a.m.–Noon)
Jordan Road, Sedona
Turn back the clock as our plein air artists create a painting in just two hours on the grounds of the Sedona Heritage Museum. It's a chance to get to know the artists and pick your favorite. Watch them paint scenes out of the Old West with horse and buggy and numerous models posed in period costumes. Works will be available to purchase at noon. Special Awards for this paint-out are presented by Carl Judson of Guerrilla Painters. This even is co-presented by Sedona Arts Center with the Sedona Historical Society. Free
Keynote with Jill Carver
Wednesday, October 23, 2013 (7:00 p.m.)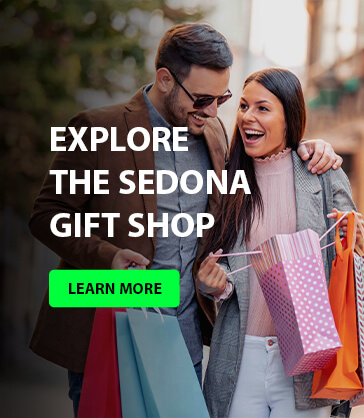 Sedona Arts Center's Theatre Studio
Join Jill Carver for a lively Keynote address "Plein Air to Studio," open to the public with a wine reception in our Special Exhibition Gallery immediately following her presentation. For the last few years Jill Carver has successfully taken her work into new dimensions by creating successful large-scale work from small plein air studies. Jill will give us a behind-the-scenes look at her process. Free
Exclusive Preview Party and Awards Presentation
Friday, October 25, 2013 (4:00 – 5:00 p.m.)
By Invitation
Enjoy a fantastic patron's preview party with wine tasting, cheese and hors d'oeuvres! This preview is exclusively for those that have bought Purchase Awards and/or Sedona Arts Center's sponsors at the Gold Circle and above. The festival artists will have re-hung the Special Exhibition Gallery (SEG) and Theatre to show only the works they have executed for the Festival. In the SEG gallery artists will have chosen one work each for display that will be eligible for awards. Best of Show and three merit awards will be selected by Jill Carver as well as the Arts Center's Poster Award. Call the Sedona Arts Center to become a Purchase Award Sponsor, giving you "first choice" of the best work from the festival. 928.282.3809
Awards and Final Reception
Friday, October 25, 2013 (5:00–8:00 p.m.)
Sedona Arts Center
Open to the public at 5:00 p.m. the final evening of the Festival is sure to be a blast! Held in our Special Exhibition Gallery and Theatre Studio, there will be a public sale with food provided by René of Tlaquepaque and wine tasting provided by Alcantara Winery. Patron's Awards and Artist's Choice Awards will be presented at 6:30 p.m. Free
Final Public Sale Day
Saturday, October 26, 2013
(10 a.m.- 3 p.m.) This is your last chance to buy festival art!
After-Party at Lanning Gallery and Turquoise Tortoise
Saturday, October 26, 2013 (4 :00 – 7:00 p.m.)
Lanning Gallery and the Turquoise Tortoise in Hozho Plaza are sponsoring an after party and reception for featured artists Tony Abeyta and Marshall Noice. Wine and hors d'oeuvre will be served. Free
Visit www.sedonapleinairfestival.org for more festival information and find us on Facebook, where you can get artist updates, images and keep track of events as they happen!  Call the Sedona Arts Center at 928-282-3809 or 888-954-4442 to learn more.