South of the Border World-class Music, Art Demos, Flamenco, Folk Dance and Kid Zone
Sedona AZ (August 30, 2012) – On Saturday, September 8th from 10:00 am to 6:00 pm Fiesta del Tlaquepaque will once again draw travelers from around the world, visitors from the four directions and rouse local Sedonans for free fun and entertainment. It is a sensory feast not to be missed that just gets better with age.
At almost 40, Fiesta del Tlaquepaque is the longest running late summer festival in Sedona. The reason? Where else can you bring the whole family and in a few hours get a cultural infusion of traditional South of the Border world-class music, live art demos, adrenaline-pumping flamenco and folk dance… and munch on scrumptious food?
Fiesta sets several stages with exquisite traditional song and dance from Old Mexico. The entire Tlaquepaque village is transformed and harkens back to a time of great celebrations in the courtyards and plazas of small Mexican villages and towns.
Musical Entertainment:
Headliner Gabriel Ayala, Native American Music Awards 2011 "Artist of the Year"
Fiesta welcomes internationally acclaimed guitarist, Gabriel Ayala.  As an accomplished classical musician who is pioneering a new generation of Native American musicians, Ayala was recognized as the Native American Music Awards 2011 "Artist of the Year" and received both the Canadian Aboriginal Music Awards in 2011 and  "Best International Album" award in 2010. "We love to present cross-cultural entertainment and showcase world-class musicians at Tlaquepaque," reports Wendy Lippman, resident partner and general manager.
This will be his first performance at Tlaquepaque Arts & Crafts Village. Ayala will perform from 11:00 am to 1:00 pm in Patio de las Campanas.
Fabulous entertainment resounds with musical group Latin Rhythm, featuring Andres Martinez. Treat yourself to the sensuous sounds of acoustic guitar, the romance of the saxophone, the sultry sounds of Latin percussion, and the beautiful vocals of Andres Martinez as they combine to create the hypnotic rhythms of Latin America. 2:00 to 5:00 pm, Patio de las Campanas.
If you love fast-paced, flamenco guitar and song Miller, Martin and Ki will delight you. This on-fire powerhouse quartet (with father Robin and son Eric Miller) performs an enticing blend of styles including hot flamenco, sophisticated Brazilian jazz, catchy originals and crowd-pleasing favorites. 4:00 pm to 6:00 pm, Patio del Norte.
Fiesta would not be complete without the strolling Mariachi. La Familia Rojas will wander the streets of Tlaquepaque playing the music of Old Mexico for everyone's enjoyment. 10 am-12 pm and 2 pm-4 pm.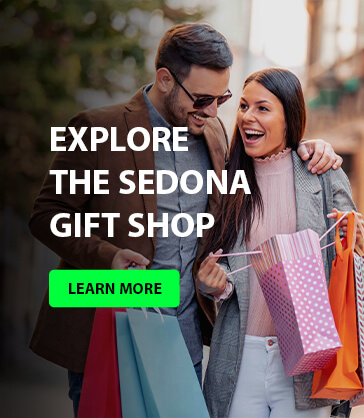 Fun For Kids: FREE! Fabulous face painting and balloon twisting for kids! 11 am – 5pm
Traditional Flamenco and Folk Dance
Crowds in Patio del Norte fill up fast every year for hugely-popular Mosaico Flamenco. This is sensational traditional flamenco dance that gets your heart racing. Main dancers Yumi De La Rosa and Tamara Del Sol go all out with full-throttle performances. Backed by lead singer and virtuoso guitarist, Gaetano, he and his band mates always look like they are having the time of their lives. 11:00 am to 3:00 pm, Patio del Norte.
New to Fiesta this year is traditional folk dancers from Ballet Folklorico de Santa Maria out of Phoenix. Having won over 150 first place trophies in parade competitions these talented dancers will wisk you back to Old Mexico revealing dances found in villages and towns from every region. Vibrant period costumes present a swirl of color and movement not to be missed. 10:30 am, 12:30 pm and 2:30 pm, Patio de la Fuente.
World-class Artists Demonstrations in the Courtyards
Art lovers alert! World-class artists, from among Tlaquepaque's 18 galleries, demonstrate how they approach and execute their art. This is a fabulous opportunity to witness artists expressing their passions and to engage them in conversation.
Participating in Fiesta this year are:
Ken Rowe whose highly-detailed bronzes revere the natural world of wildlife
Betty Carr, a signature member of Arizona Plein Air painters
Lisa Danielle, realist painter of Native American artifacts and cowboy culture
Susan Kliewer one of the Southwest's most acclaimed contemporary sculptors
Adele Earnshaw, wildlife artist and watercolorist who currently focuses on landscapes
Michael Trcic, sculptor, celebrates our nations' Western heritage and its people
Bill Neely has been carving birds of the Southwest for more than 30 years
Lyn Mikell, and Ken Mikell, potters, work in "naked raku," then paint on each vessel
Claudia Cook creates one-of-a-kind, "red earth" ornaments
Tom Seiger also creates ornaments, adapted from the art of prehistoric native peoples
Melissa Iaquilino, edgy, urban and natural metal jewelry design and fabrication
Yvonne Johnson works in transparent watercolor creating depth and value contrasts
Sherry Denecker creates hand-carved, glazed wind bells, giving each bell its own "voice."
Everyone is warmly welcomed to attend Fiesta. Admission is free. A free Trolley shuttle service from the Sedona Uptown municipal parking lot to and from Tlaquepaque is available. For a full Fiesta entertainment and activities schedule, visit: .
Home to 47 shops and galleries and four restaurants, Tlaquepaque, the Art and Soul of Sedona, now in its 39th year, is located at 336 State Route 179 in Sedona, Arizona. It is open daily at 10:00 am. For more information call (928) 282-4838, visit: www.tlaq.com and www.shoptlaq.com.