Sedona AZ (May 11, 2016) – Rome wasn't built in a day, but 24-Hour Theatre will be. 
Yes, in just 24 hours, four one-act plays will be written, staged, and then performed at the Mary D Fisher Theater on Saturday, May 21 at 7:00 p.m.
This miracle has been demonstrated twice before, in 2014 and 2015, when Sedona's first two annual 24-Hour Theater programs were held.  Somehow, small teams of Sedona's most talented writers, directors, actors, artists, videographers, and songwriters collaborated behind the scenes to offer remarkable performances to sold out audiences. 
Want to see the latest version?  Get your tickets well in advance at the theater ( 2030 AZ-89A in West Sedona,), through the theater's web site (www.sedonafilmfestival.org), or by calling (928-282-1177). 
Want to jump into the mix and participate from start to finish?  You CAN do that as a playwright, a director, an actor, a set designer, a songwriter, a filmmaker, or a backstage helper.   To get involved, log on to the project's website:  sedona24hourtheater.org  and follow the directions to sign up.
Want to meet the people creating the event in advance, and learn more about what it's like backstage when "instant" theater is being produced?  Come to the OLLI (Osher Lifelong Learning Institute's) Lunch & Learn program on Wednesday,  May 18, from 12:30 – 2:00 p.m. in room 34 of Yavapai College's Sedona campus (on Cultural Park Road, across Rte 89A from Red Rock High School).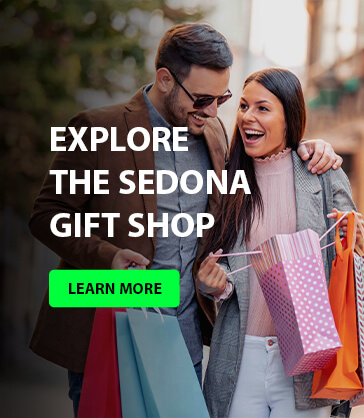 You will get the inside scoop on the big picture from Tammie McKenzie, head of the theater program at Malone University in Ohio, who will be visiting Sedona to direct the whole production. 
Other team leaders may join her, such as:
Kate Hawkes,  Producing Artistic Director of Red Earth Theatre, who will select, train, and supervise the playwrights and directors of the four plays.
Kathleen Francis (acting teacher at Yavapai College and OLLI) and Henry Twombly (of the Anything Goes improv group), who will involve Sedona's most versatile and talented actors in staging the plays.
Sarah Buck, who will work with a team of fine art painters all that day to create vivid backdrops for the plays. 
Steve Sandner and Bryce Risser, who will recruit and inspire Sedona songwriters to create original music to accompany each of the plays.
Ron Melmon, of Zippo Productions, who will supervise a crew of expert local film makers in shooting and editing footage to create a polished video record of the preparations for this performance.
Tony Caetano, who will supervise the backstage infrastructure that will be organized to support all the artists in practicing their crafts as effectively as possible that day. 
Everyone is welcome to the OLLI Lunch and Learn preview of 24 Hour Theater (admission is free).  Bring your lunch (or come for complimentary coffee, tea, water, and a little snack) and join in informal conversation at 12:30, or come at 1:00 when the program will begin.  For more information about OLLI or the Lunch & Learn program, please call: 928-649-4275