2 Ceramic Artists From Renowned Mexican Village Will Take Questions
Sedona AZ (October 1, 2012) – A special element of the 22nd Sedona Arts Festival, Oct. 13 and 14 at Sedona Red Rock High School, will be two screenings of a compelling documentary chronicling the story of how a self-taught Mexican artist and an American adventurer transformed a dying Mexican desert village into a home for world-class ceramics.
The Renaissance of Mata Ortiz will screen at 4 p.m., Thursday, Oct 11 and 6 p.m., Saturday, Oct. 13. Tickets are $10 and benefit the Sedona Arts Festival Scholarship Fund. Tickets can be reserved by calling the Mary D. Fisher Theatre at (928) 282-1177. Tickets can also be purchased at the theatre box office, 2030 W. Hwy 89A in West Sedona.
The film tells the story of anthropologist Spencer MacCallum who noticed three pieces of pottery in a Deming, N.M. second-hand store in the early 1970s that led to the revival of an ancient art form by self-taught artist Juan Quezada. Quezada grew up exploring the mountains and river valleys near the remote village of Mata Ortiz on the high plans of northern Mexico about 150 miles south of the Arizona border.
Two second-generation Mata Ortiz artists – the husband and wife team of Lila Silveira and Carlos Carrillo, who learned from Quezada – will hold demonstrations at the Mata Ortiz tent during the festival and will answer questions after the screenings.
MacCallum ended up in Mata Ortiz and began a partnership that honed Quezada's skills, shaped his style and transformed Mata Ortiz into a village of more than 300 potters earning international praise and recognition.
The thin-walled Mata Ortiz pottery are generally 2 to 3 mm thick. Pots are created entirely from natural materials with different colored clays dug in the nearby mountains and red and black pigments produced from iron and manganese oxides. Designs are applied with human hair, often a single strand, glued to the end of a stick.
The pots are shaped by hand without a potter's wheel and are fired outdoors, almost always one at a time using either dried cow chips or cottonwood, in temperatures ranging from 1200 to 1400 degrees Fahrenheit.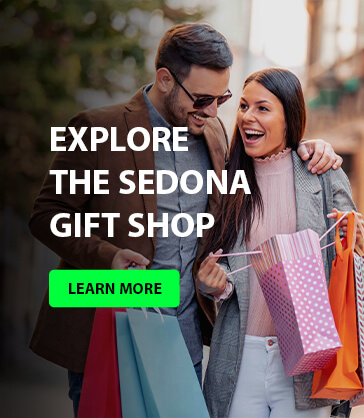 The Sedona Arts Festival will take place from 9 a.m. to 4 p.m. on Oct. 13 and 14. Among the returning artists in the field of 125 juried artists are Best of Show winners Mark and Karen Klay of Klay Fine Art from Oro Valley; Kim Obrzut, Peoria (Sculpture); Jenny Kerr, Pine Needle Creations, Phoenix (Fiber Art); and Susan Byrd, Scottsdale (Photography).
They'll join artists who work in mediums including ceramics, fiber art, glass, jewelry, metal, mixed media, painting, photography, sculpture and wood.
The Festival supports the Sedona Arts Festival Scholarship Fund. Since 1989, nearly $300,000 in scholarships and grants have been awarded to Verde Valley artists and students.
Admission to the Festival at the gate is $10 for adults, $9 for seniors 60 years and older and students with ID. Online tickets are available – $8 for everyone at www.sedonaartsfestival.org. Children 12 and under are free of charge.
The 2012 Festival also features the Kidzone, an interactive, safe and creative environment for kids 12 and under to create their own masterpieces, a raffle and the Gourmet Gallery featuring locally produced and packaged food items.
For more information visit www.sedonaartsfestival.org or call 928-204-9456.