Films From The Joe Show to Waiting for Mamu and Toxic Hot Seat to Le Chef
Sedona AZ (February 4, 2014) – With consistent community backing to ensure success and a forward-driving strategy to build an industry-wide reputation based on the overall Sedona experience for filmmakers, the public and sponsors, the Sedona International Film Festival celebrates its 20th anniversary with a powerful lineup of nearly 160 features, documentaries, shorts and special guests, Feb. 22 to March 2.
Film screening committees reviewed more than 1,000 films from around the world in making the final selections that will be shown on six screens at three venues surrounded by Sedona's world-famous red rocks and hospitality.
Wide-ranging documentary subjects include The Joe Show about Maricopa County Sheriff Joe Arpaio, Waiting for Mamu, a film by Morgan Spurlock and Susan Sarandon about the CNN 2012 Hero of the Year, Pushpa, and Toxic Hot Seat from Robert Redford's son, Jamie, about the toxic effect of fire retardant chemicals surrounding us.
Among the features are Le Chef, a French comedy film starring Jean Reno; Cas & Dylan, a comedy directed by Jason Priestly about a dying doctor (Richard Dreyfuss) planning to check out on his own terms who takes a reluctant detour and winds up on the lam with an anything-but-normal 22-yuear old girl; The Letters, a new film about Mother Teresa based on her real-life letters starring Juliet Stevenson, Max Von Sydow and Rutger Hauer; and Girl on a Bicycle, a German comedy about an Italian driving a Paris tour bus with a German fiancée, a French wife and two Australian children who call him "Papa." TV, film and stage star Ed Asner will be in Sedona to introduce The Letters, directed by his friend, William Riead.
This year's Festival also includes the premiere of These Storied Streets from producer Thomas Morgan.
Morgan also produced Waiting for Mamu, a remarkable documentary about what it means for a child to grow up in prison and the impact of Pushpa Basnet's organization on those children. Pushpa, known as Mamu, was CNN's 2012 Person of the Year.
Waiting for Mamu also will screen in Sedona and Morgan will be on hand with his business partner Susan Sarandon, who will receive a Lifetime Achievement Award in a special presentation during "An Evening With Susan Sarandon."
The full list of films can be accessed at www.sedonafilmfestival.org.
Veteran screen actress Mariel Hemingway will present her film, Running From Crazy, a documentary examining her personal journey as the granddaughter of Ernest Hemingway. The film stars Jack Hemingway, Langley Hemingway and Margaux Hemingway.
The Festival also will welcome Emmy Award nominee Stefanie Powers who will present her one-woman show.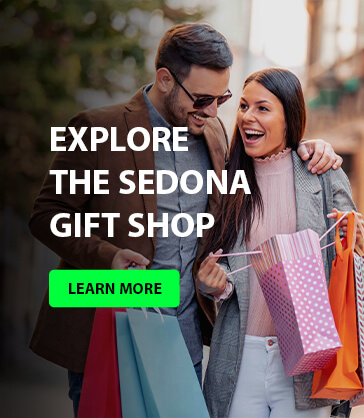 In addition, veteran actress Shirley Knight will be honored at the Festival and Academy Award winning producer Kathleen Glynn will be hosting the Filmmaker Conversations Series. Full details of Festival workshops will be announced shortly. Workshops and panel discussions are free and open to the public.
Also scheduled this year is a Tribute to MGM Musicals with awards presented in honor of former films stars and Sedona residents Donald O'Connor and Anne Miller, the Festival's first Lifetime Achievement Award recipients.
Country music star Brad Paisley, whose films have been screened in Sedona, will make a special appearance and present a new project, followed by a Q-and-A session.
Films will run all day beginning Saturday, Feb. 22 on four screens at Sedona Harkins 6, 2081 W. Highway 89A; the Mary D. Fisher Theater, 2030 W. Highway 89A, and the Sedona Performing Arts Center at Sedona Red Rock High School, 995 Upper Red Rock Loop Road.
Platinum All-Access Passes are $990; Gold Priority Passes are $490; 20-ticket packages are $210, and10-ticket packages are $105. Full-time students can get the 10-ticket package for $85.
Priority Pass holders will be able to select the films they want to see beginning at 9 a.m. on Feb. 3. 10- and 20-ticket pass holders can select films beginning at 9 a.m. on Feb. 10. Individual film tickets go on sale to the general public on Feb. 17 through a new, faster, more efficient ticketing system.
Sedona International Film Festival memberships also are available beginning at $65 for a basic membership. Family memberships for up to four family members living in the same household are $130. Additional membership packages include Cinematographer ($275), Screenwriter ($550), Producer ($1,200), Auteur Society ($5,000) and Legacy ($10,000). Benefits are commensurate with membership-fee levels. Full information is available on the website.
Packages, other than for full-time students, are available online at www.sedonafilmfestival.org or through the Festival Box office at (928) 282-1177. Student packages must be purchased through the Box Office and student ID's are required.
For more information, visit www.sedonafilmfestival.org.